"IsaBody is a great retention & marketing tool for business builders"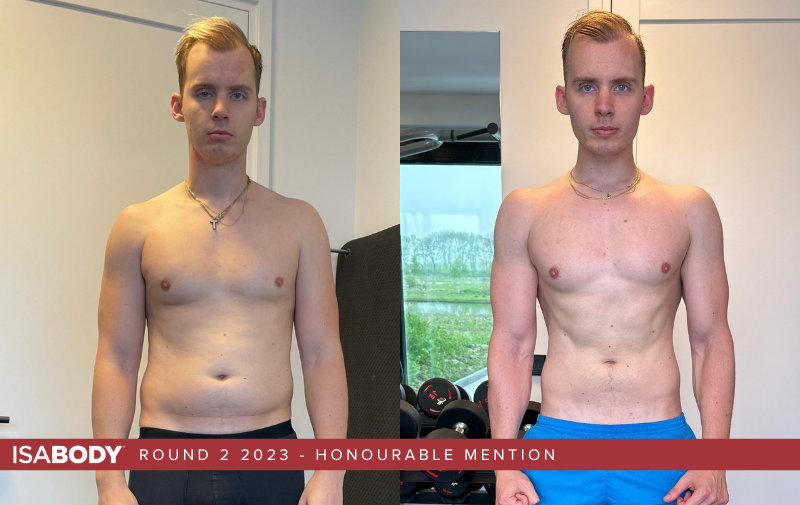 Tom Barendregt knows first-hand how important it is to prioritise his health and wellbeing. He was a professional ice hockey player for years but suddenly his world changed in a way he couldn't imagine. He battled serious health challenges and underwent extensive treatment for years. Now in remission, he wants to shine a light on healthy living and better choices, something he has found through Isagenix and the IsaBody Challenge®. Here's his story…  
"I have a former background in professional sports and used to be a professional ice hockey player, but unfortunately, I was diagnosed with serious health issues, multiple times. I found out how important your health truly is. Joining the IsaBody Challenge was an easy decision as I only have one body and need to take care of it the best I can.  
I had some other people join me on the journey and accountability is always key. I lost 14lbs / 6.5kg and had all the determination to get it done. The only struggle were the double cleanse days, they can be a little difficult at times!  
I have been using Isagenix for about eight years now so a lot of the healthy habits I had already created. I always start my day off with an IsaLean™ Shake, Ionix® Supreme (or Adaptogen Elixir) and Collagen Elixir™. They are non-negotiable. It doesn't matter whether I'm travelling, that's what kickstarts my day. Something I would like to start implementing is  Xango® Reserve and the Moringa products, however that's probably for the next challenge. 
It's always an honour to get recognised for any work you've put into something. Whether it's your business or your body. I think you need to lead by example and hopefully this will inspire a lot of other people to get into shape. 
I have found that the IsaBody Challenge is a great retention & marketing tool. It's always been a boost for my business when a lot of people in my downline start a new IsaBody. I'll be looking forward to sharing my results with my team and customers so we can create a massive movement of people joining the Challenge which will massively boost our businesses. 
 Just don't make excuses. Don't skip any workouts, work hard and set achievable goals. Get an accountability partner (or more) and live far outside of the comfort zone. If you want to change your life you need to commit."  
Are you up for the challenge? There's never been a better time to commit to 16-weeks of transforming your health, fitness, and overall wellness goals. Sign up here today!
*Weight loss should not be considered typical. A study showed an average weight loss of 24 pounds after 12 weeks. Participants took part in a calorie-controlled regimen of Shake Days and one Cleanse Day per week. For more information on the study, see IsagenixHealth.net.