Congratulations to our IsaBody® 2021 Round 1 Honourable Mentions!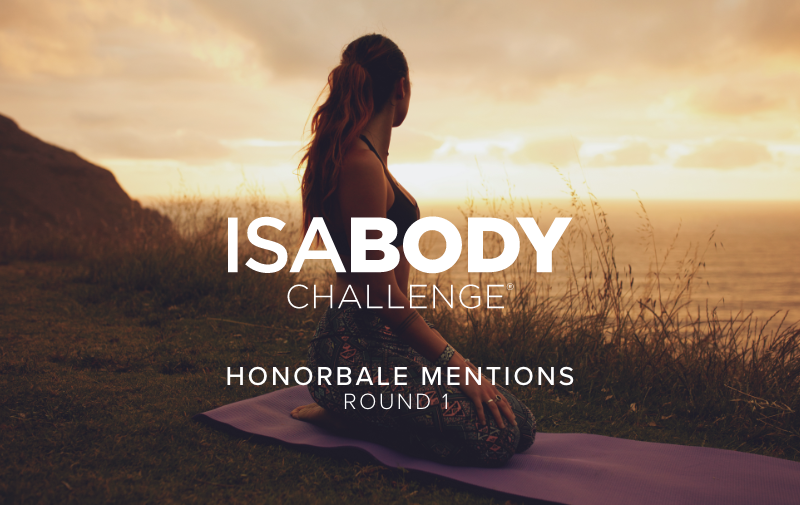 Picture this: it's Sunday evening, you've had an epic weekend, you're feeling motivated for Monday and you say to yourself, "This week, I'm going to start to really take care of myself. I'm going to start eating better, moving more and putting my health and wellbeing first". But then life gets in the way, you lose focus and the motivation you had on Sunday night is pretty much non-existent by midweek. We've all been there, right?
Our IsaBody® 2021 Round 1 Honourable Mentions probably had the exact same thoughts, but they used Isagenix to help commit to achieving their wellbeing goals by taking on the IsaBody Challenge. These inspiring individuals have proven that moving towards a healthier lifestyle and better wellbeing is possible no matter what life throws at you.
Let's hear what each of these wellness warriors has to say about their journey so far.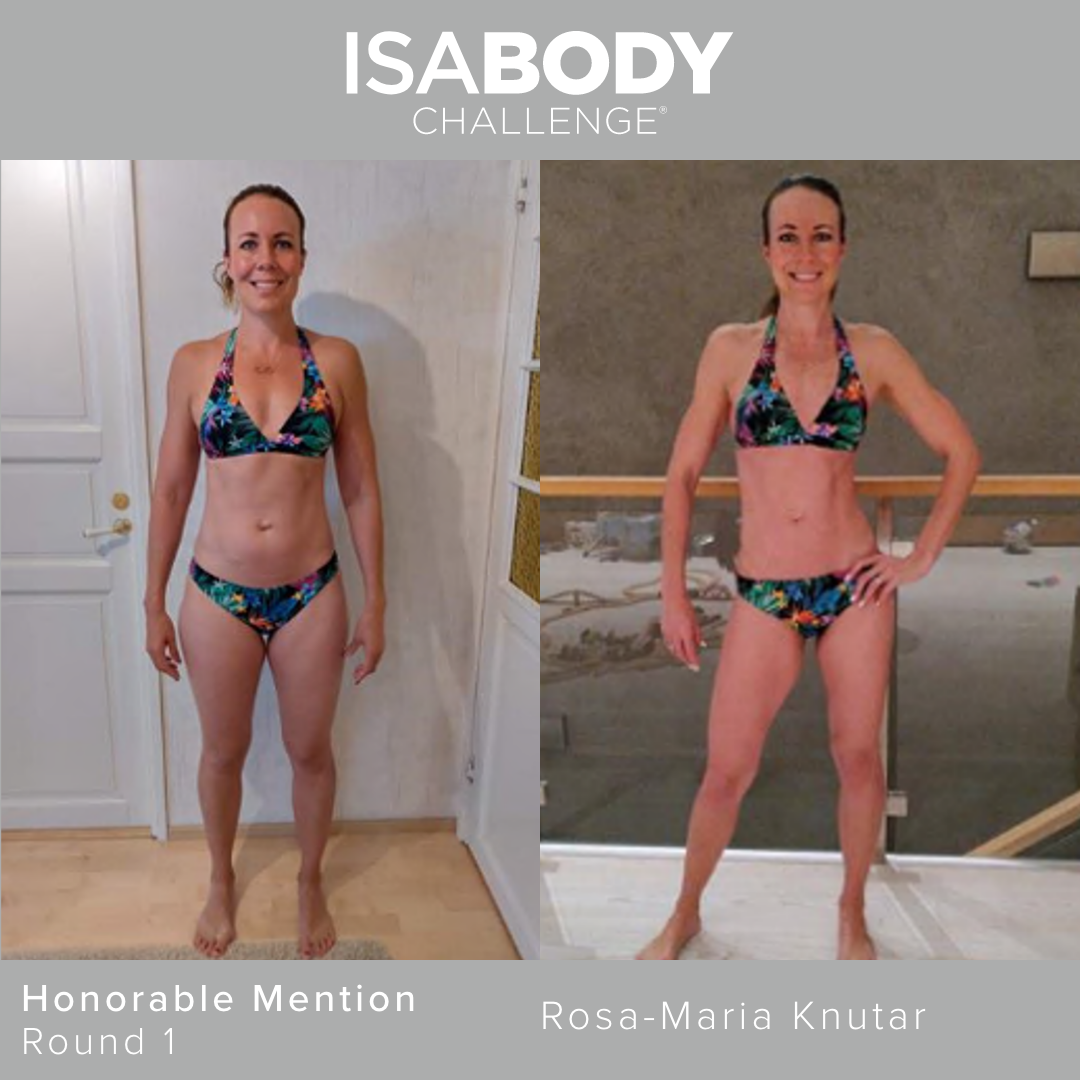 Rosa-Maria Knutar

Finland
"My goal is to help other people discover lifechanging nutrition with Isagenix"
It's fair to say personal trainer and fitness instructor, Rosa, knows a thing or two about health and wellbeing. But, like so many of us, her whole life was turned upside down during the pandemic. She'd recently moved back to Finland after living in Hong Kong for more than 6 years and now found herself home schooling three of her four children. Such a huge change did not make it easy for her to keep track of her nutrition and training. So, when Isagenix opened in Finland she knew this was her opportunity to get back on-track with her pursuit of better wellbeing.
"I'm so happy! I cannot believe how much my life has changed in such a short time. I have so much more energy, my body has changed, and my nutrition is supported by these amazing products. I feel healthier and fitter than I did before I had the kids! My goal is to keep track of my nutrition, maintain my energy levels and help others to discover lifechanging nutrition with Isagenix"
You are incredible, Rosa! We're so excited for you!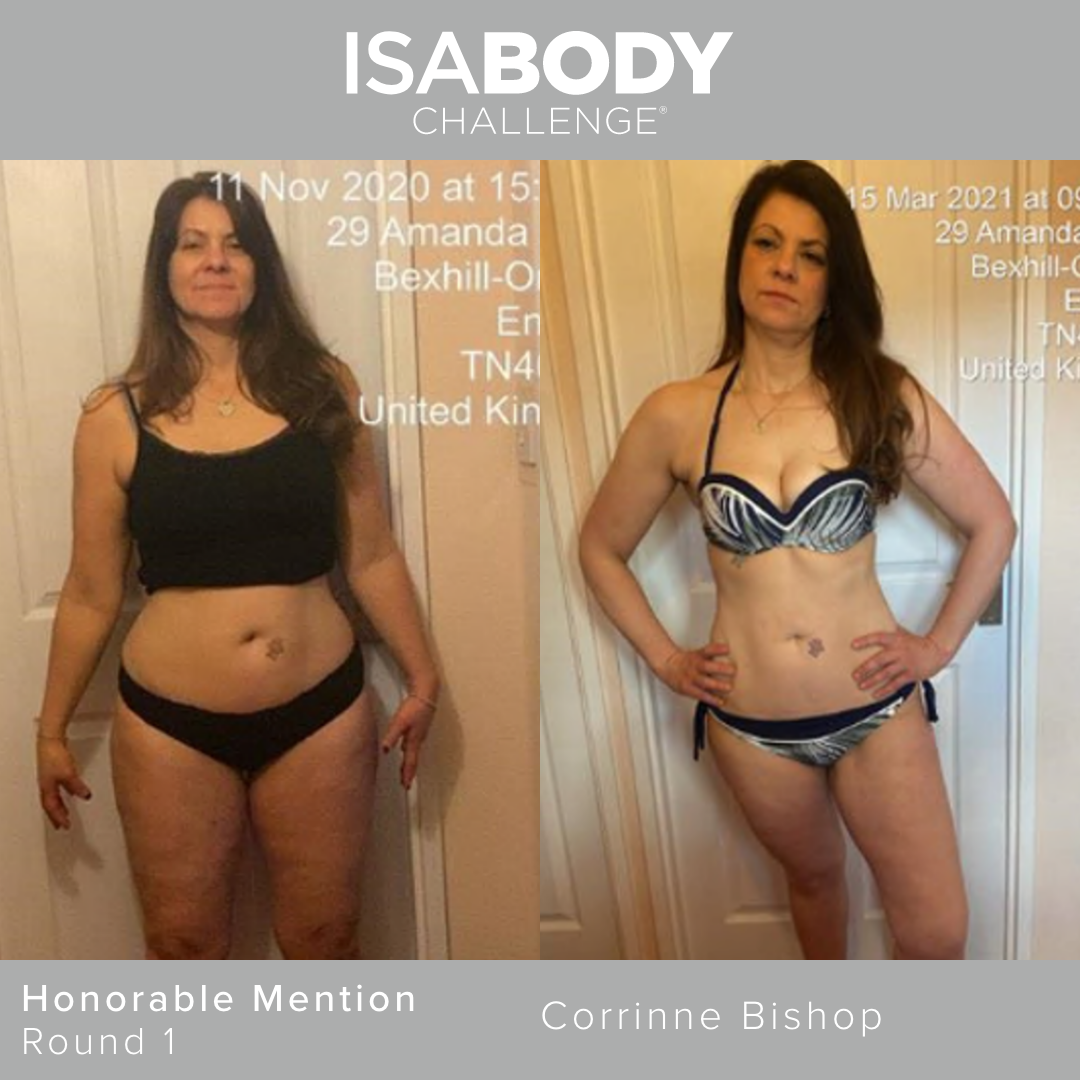 Corrinne Bishop

United Kingdom
"Isagenix has changed my life completely. I'm so grateful to be part of this journey"
Corrinne is living proof that persistence pays off. After experiencing a huge change in her personal life, she felt sluggish, unhappy, unattractive and overwhelmed by her own emotions. But instead of breaking down with how intense and crazy things were, Corrinne is proud of how she was able to deal with all this. Her Isagenix nutrition system fueled her energy to keep going through all the emotional challenges she had to face. The more she stuck to the system, the more energy she had. The more energy she had, the more she exercised and the better she felt. In fact, she felt such a massive change in her wellbeing she's now empowering others to transform their lives with Isagenix.
"It was uncomfortable at times, but I faced my fears and for once in my life I didn't turn to unhealthy habits to deal with my negative emotions. I really have been on a healing journey of empowerment and now, I'm helping others to do the same"
You are an inspiration, Corrinne!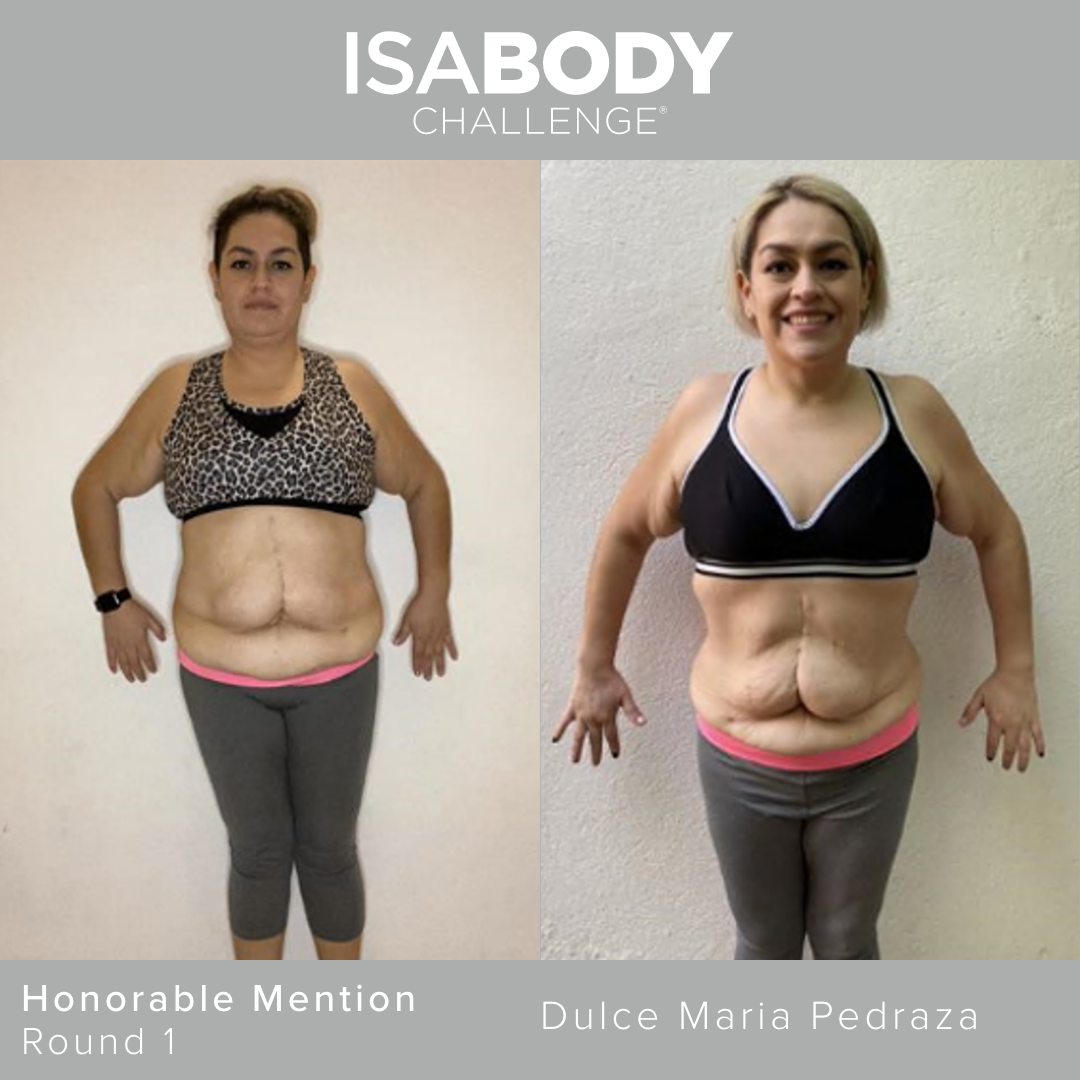 Dulce Maria Pedraza

Italy
"I just had to participate in the IsaBody Challenge and prove to myself that I could do it"
Dulce Maria has never been afraid of a challenge, spending many years trying different diets, but always felt they were too restrictive. But Dulce Maria doesn't let anything stop her and she was determined to start a new path to wellness with Isagenix and she's never looked back! She is super thankful to the person that taught her how to follow the system to eat better, feel better and move better. Because at Isagenix, we're all about better. Dulce Maria now feels motivated to exercise every single day and is so proud of her wonderful, healthy body.
"I found the new 'me'! People who know me, recognise me as a different person now. I have more energy; I feel more cheerful and happier. They tell me I'm an inspiration to them and this makes me feel so blessed. I want to tell the world about the joy I feel from my Isagenix transformation. I am so thankful for a healthier life and better wellbeing."
That's what it's all about, Dulce Maria.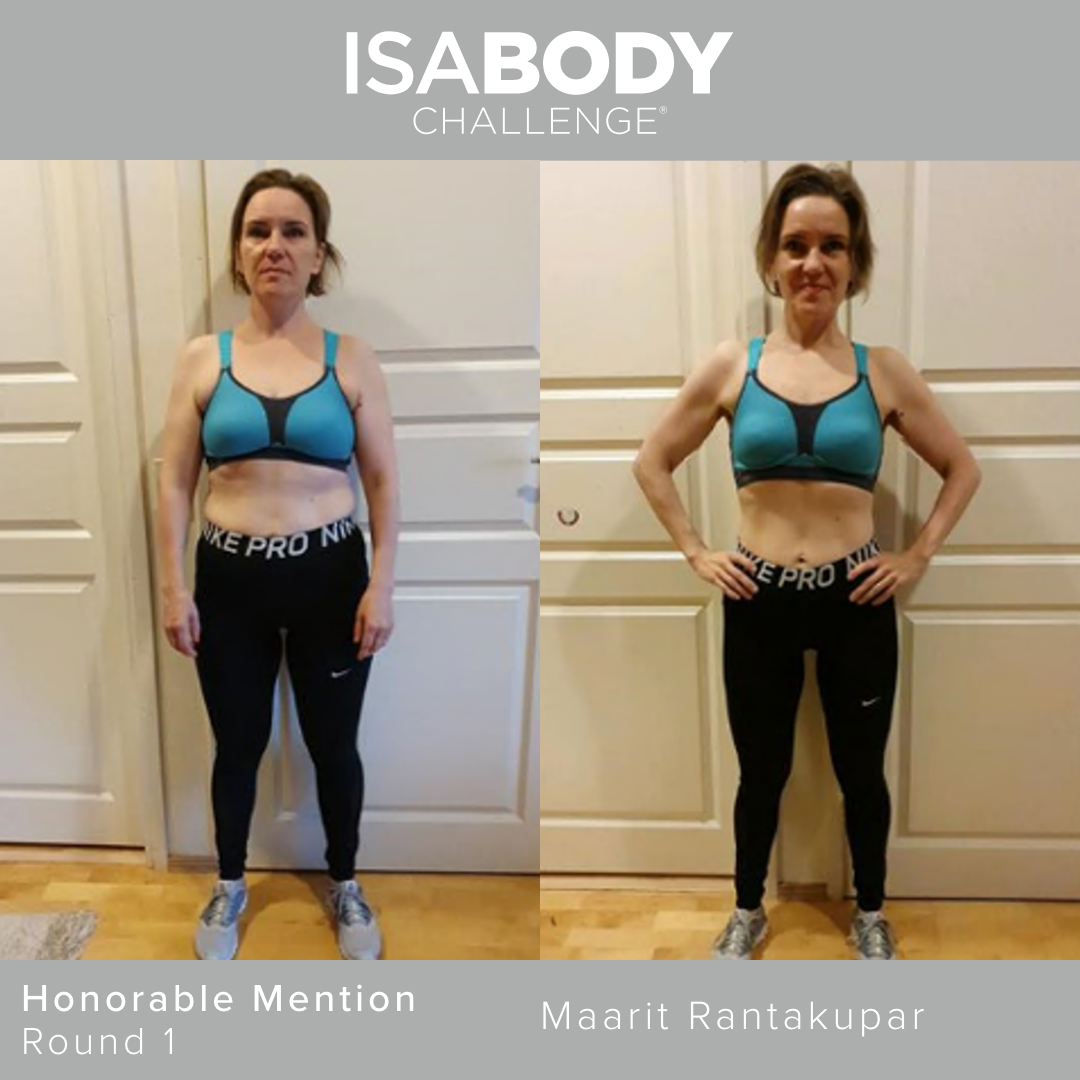 Maarit Rantakupari

Finland
"I had no idea of the amazing results we would get"
Meet Maarit, who started her IsaBody Challenge with her husband and could never have expected the results she would go on to achieve. Seeing how easy and quickly the Isagenix system was making a difference to the way she felt, gave her all the more motivation to keep going. She wasn't the only one that could notice a difference, soon everyone around her could see the positive changes and wanted to know her secret. That's when Maarit started sharing Isagenix and helping other people to start there own wellbeing journey.
"I was blown away with how my sales and my income had skyrocketed*. That´s when I really understood the power of sharing Isagenix and the power of our compensation plan. We are so in love with the products and the results we're seeing, we now want to share them with as many people as possible. Thank you Isagenix for changing our lives!"
No, thank YOU, Maarit!
Be one of our next IsaBody Challenge Finalists or Honourable Mentions
Think you've got what it takes to take on the IsaBody Challenge? Of course you do! You might even inspire others while you're at it, just as these legends have. Start your IsaBody Challenge today and discover how you can transform your life in 16 weeks.
*The ability to earn income under the Isagenix compensation plan depends on many factors including an individual Associate's business, social, and sales skills; personal ambition and activity; availability of time and financial resources; and access to a large network of family, friends, and business contacts. Isagenix cannot and does not guarantee any particular level of earnings. Even Associates who dedicate a significant amount of time, effort, and personal funds may not achieve a meaningful level of success. For average earnings, please refer to the Isagenix Earnings Disclosure Statement at IsagenixEarnings.com.
Weight loss should not be considered typical. A two-phase 2016 study published by researchers at Skidmore College showed an average weight loss of 24 pounds after 12 weeks. The study evaluated the use of Isagenix products in men and women for weight loss followed by weight maintenance. As part of the weight loss phase, the participants took part in a calorie-controlled regimen of Shake Days and one Cleanse Day per week. During the weight maintenance phase, the subjects who continued the calorie-controlled program using Isagenix products better maintained their weight loss in comparison to those who transitioned to a traditional diet after 52 weeks. For more information on the study, see IsagenixHealth.net.