Introducing The Art of Wellbeing Magazine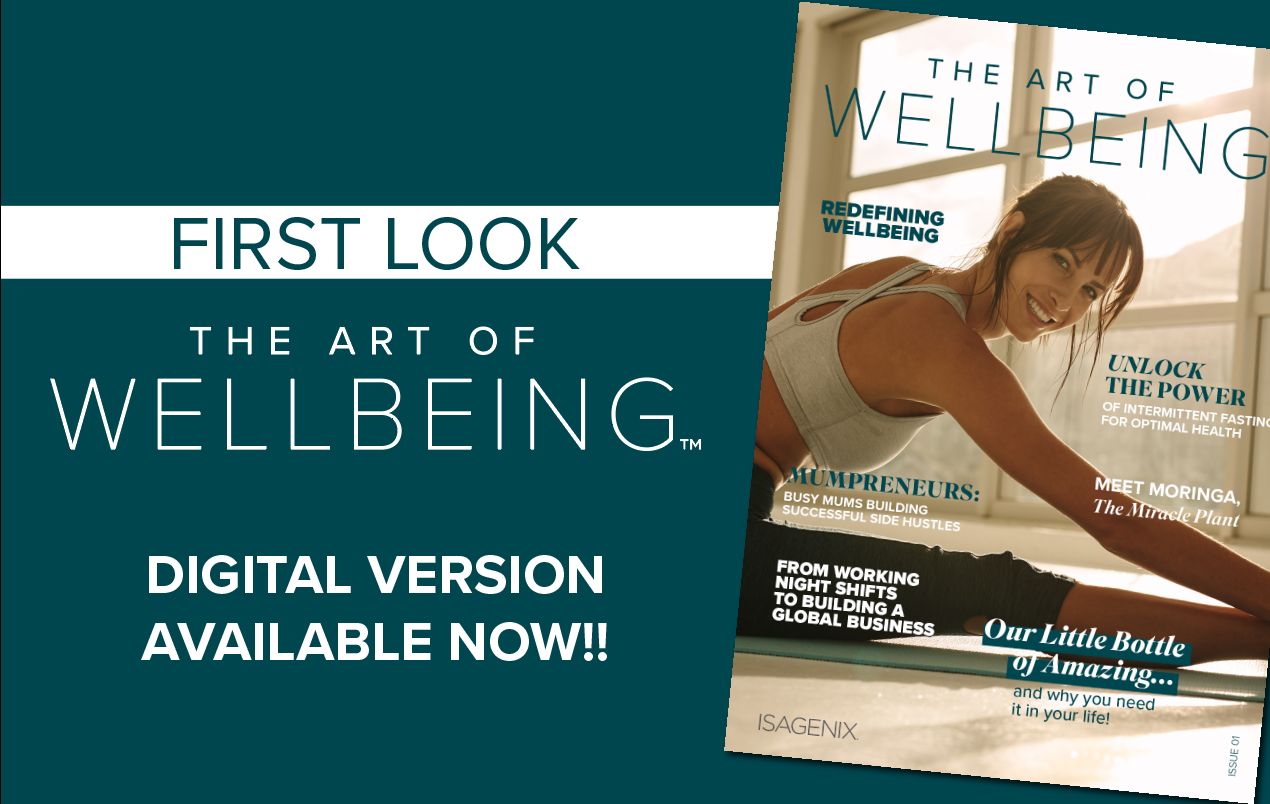 Introducing The Art of Wellbeing Magazine 
We're excited to announce that the first issue of The Art of Wellbeing magazine is now live and ready to read! Our team has been working hard to create a publication that is dedicated to helping you live a happy, healthy, and fulfilling life and giving you a great tool to help you share Isagenix with others.
Inside our inaugural issue, you'll find a variety of articles that cover everything from the science behind our products to business success stories and incredible IsaBody Challenge transformations. We also take a closer look at some of the ingredients we use such as the world's most powerful plant, Moringa and not forgetting a snapshot of the stand out results from our little bottle of amazing, Collagen Elixir!
We hope you enjoy our first issue and look forward to bringing you more insightful and informative content in the future. So sit back, relax, grab a cuppa and enjoy The Art of Wellbeing magazine!