Ingredient Breakdown: Celletoi Firming Cashmere Cream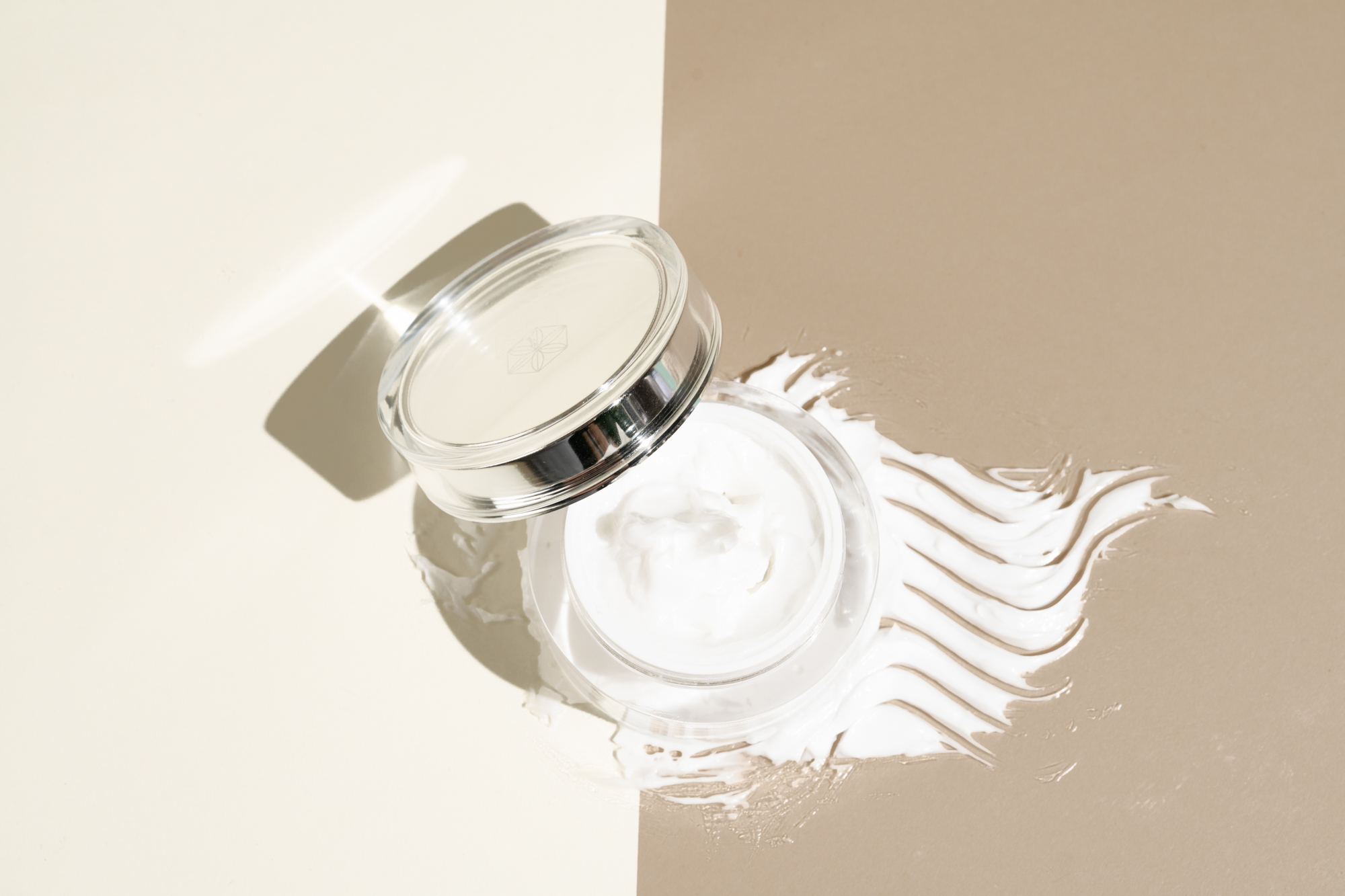 Meet the ingredients of Celletoi's Firming Cashmere Cream – expertly formulated with the best in science and nature.
Ceraposome™ with Plant-Based Stem Cells
Celletoi enhances the delivery of key ingredients using state-of-the-art Ceraposome Technology. This innovative approach ensures nourishment reaches the underlying skin cells by decreasing the density of the microencapsulated active ingredients using ceramides and lecithin. These two ingredients create a smoothly consistent, nano-emulsified formula that enhances active ingredient delivery to the skin layers.
Celletoi's plant-based stem cells are derived from two coastal plants: Sea Fennel (Crithmum Maritimum) and Sea Holly (Eryngium Maritimum). The stem cells are extracted from freeze-dried plants to ensure that cell membranes remain intact. Sea Fennel reduces the appearance of fine lines and wrinkles and softens the skin without the photosensitivity and skin irritation that synthetic retinol often causes. Sea Holly contains lipids, amino acids, polyols, polyphenols and water-soluble sugars – a winning combination for enhancing the skin's radiance and luminosity.
Ceraposome Nano-Emulsifying Ingredients: Ceramide NP and hydrogenated lecithin
Plant Based Stem Cells: Crithmum maritimum callus culture filtrate and Eryngium maritimum callus culture filtrate
Celletoi Peptide Blend™
The Isagenix Celletoi Peptide Blend moisturises and replenishes your skin with plant-derived peptides that work in synergy with your skin to reduce the appearance of wrinkles, make pores less visible, and provide a firmer, more lifted appearance.
Peptide Ingredients: Palmitoyl tripeptide-5, palmitoyl tripeptide-1
Smoothing, Moisture-Boosting Ingredients: Glyceryl polymethacrylate, glycerin, propylene glycol
Celletoi Botanical Blend™
Our Botanical Blend includes extracts from ginseng, green tea, thyme, rosemary, lavender, and liquorice root and is developed by applying solid fermentation and extraction methods to wild herbs and botanicals to maximise their purity and efficacy. This helps to improve overall skin health and promote a more youthful-looking radiance by soothing, nourishing, and shielding the skin from harmful environmental stressors.
Botanical Blend: Panax ginseng root extract, Camellia sinensis leaf extract, Thymus vulgaris (thyme) extract, Buddleja davidii extract, Rosmarinus officinalis (rosemary) extract, Lavandula angustifolia (lavender) flower/leaf/stem extract, Glycyrrhiza glabra (licorice) root extract
Plant-Based Surfactants
Surfactants are unique substances that are compatible with both water and oil and help the two to mix. This multitasking class of compounds has many functions in skincare formulas. In Firming Cashmere Cream, these ingredients help to thicken and emulsify as well as enhance the penetration of active ingredients at the skin's surface. Conditioning ingredients soften and improve the look and feel of skin as well as enhance the skin's ability to retain moisture.
Skin Conditioning Ingredients: Glyceryl stearate, glyceryl stearate SE, cetearyl alcohol
Balancing Hydration Your Skin Adores
Moisturising ingredients help the skin maintain hydration while softening and smoothing the skin's surface for a firmer appearance.
Firming Cashmere Cream hydrates with a blend of potent, botanically derived moisturisers and ingredients that soothe and protect skin in a lightweight, silky formula. Sodium hyaluronate and shea butter nourish and hydrate to leave skin feeling supple and revitalised.
Botanically Derived Moisturisers: Butyrospermum Parkii (Shea) butter, Copaifera Officinalis (Balsam Copaiba) resin, Ricinus Communis (castor) seed oil, tocopherol, dicaprylyl ether
Skin-Soothing Ingredients: Hydroxyacetophenone
Skin-Protecting Ingredients to Lock-In Moisture: Hydrogenated vegetable oil, caprylic/capric triglyceride, cyclohexasiloxane, ethylhexylglycerin
Hyaluronic Acid Boosting Ingredients: Sodium hyaluronate
Skin Smoothing Ingredients: 1,2-hexandiol, butylene glycol
Elegant Fragrance from Natural Ingredients
Celletoi indulges the senses with a soft aroma from a subtly earthy bouquet of botanical ingredients. Chamomile and violet contribute light floral notes that blend with a peppery aroma from turmeric, herbaceous elements from rosemary, the earthy aroma of patchouli, and the warm woody fragrance of cedarwood.
Naturally Sourced Fragrance Ingredients: Anthemis nobilis (Roman chamomile) flower oil, Curcuma longa (turmeric) root extract, Rosmarinus officinalis (rosemary) leaf oil, Juniperus virginiana (cedarwood) oil, Pogostemon cablin (patchouli) oil, Viola odorata (violet) leaf extract
Power-Boosting Ingredients You Can Feel
Although these ingredients are not in one of our potent proprietary blends, they help boost each formulation by ensuring key ingredients are evenly distributed as they glide across the skin, protect and stabilise to prevent separation, and deliver a luxuriously smooth texture.
Effectiveness Boosting Ingredients: Propanediol, pentylene glycol
Texture-Enhancing Ingredients: Xanthan gum, carbomer, acrylates/C10-30 alkyl acrylate crosspolymer
Stabilising Ingredients: Origanum vulgare (oregano) flower/leaf/stem extract, sodium phytate, tromethamine, behenyl alcohol
With ingredients inspired by Korean beauty rituals, experience how Celletoi Firming Cashmere Cream melts softly into your skin for a healthier, more youthful appearance.