"I wanted to break up with the old me."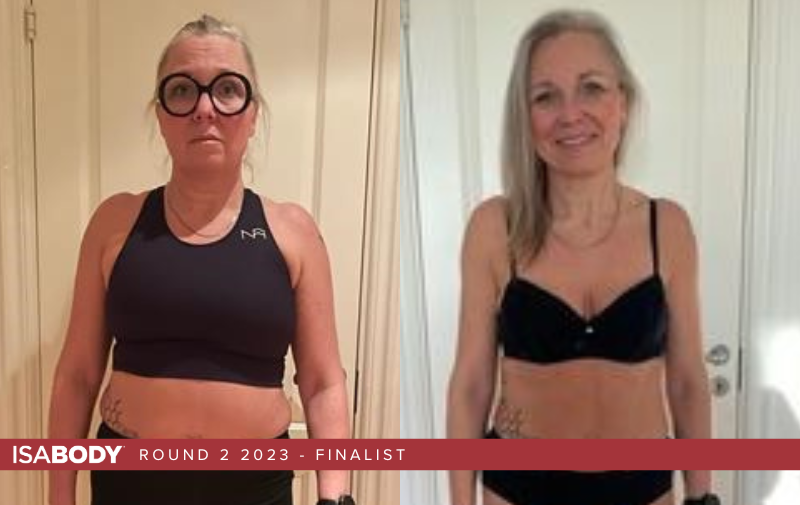 Veronica Magnusson Hallberg couldn't believe it when she found out she was a Finalist. After being introduced to Isagenix by a friend, she decided it was finally time to put herself first. She's now enjoying setting a good example to her children and showing them just how important good nutrition and healthy living truly is.
"Luckily I was at home alone when I found out I had become a Finalist because I was jumping and screaming around the house! I was so overwhelmed. I was very proud of myself because of what I have achieved, but now this has made me even happier."
The time is now
Veronica was introduced to Isagenix by friend, Lisa Vlasak, who is also a Round 1 Finalist, after being wow-ed by her transformation. She says, "We were training at the same gym and suddenly she was shining. She's always had energy but something had changed, you could see it in her eyes. So I asked what she was doing. She explained and instantly I said 'I want to do it as well!'"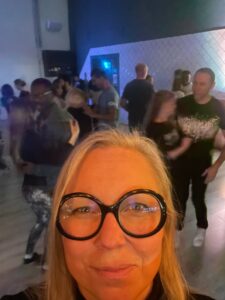 "It wasn't an option to carry on with my old life. I had to do something because I felt so lost, in every way you can imagine. I was tired of myself, stressed at work, affected by my menopause. I didn't sleep well and had also been suffering with a health issue and consequently had lots of medication."
"I thought about it for a few months as it was a lot of money but on December 16 my products arrived and I started my journey. I wanted to break up with the old me. It would have been so easy to put it off until the New Year as I was going away with family during the holidays, but I thought no, enough is enough. The products came before my holiday and I started right away."
Setting an example
"Before I started the programme, I would often forget to eat during the day. I'd be busy at work, come home and realise I was starving, rummage around in the fridge and go to bed hungry. My relationship with food was that it needs to be fast because I don't like cooking. But that all needed to stop."
"So in the mornings, I'd have a strawberry flavour IsaLean™ Shake with some fresh mango and an e-Shot™. Then at lunchtime I'd have a nutritious small meal like turkey or ham with salad. I'd then have a small snack around 3pm."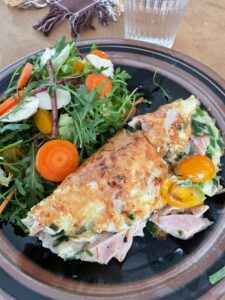 "I have four children so it was really important to me that they saw me eating nutritious meals, so together we'd have a healthy dinner and afterwards I'd have my second shake of the day."
"I also did a double Cleanse Days every two weeks. One time I was skiing with my husband, which also happen to be on a second Cleanse Day. I reminded him of this and said I'd just take it easy. But I was so surprised, I was like a rocket!  I thought I would be tired but I was so happy and had so much energy. I felt like I could do anything. This to me was a sign from my body, it was thanking me for doing this. It was absolutely working for me."
"The Isagenix Snacks are also great for helping you through Cleanse Days as they can help stabilise your blood sugar levels."
Healthy habits
For Veronica, it's all about enjoying life which is why she now decides to follow the weight loss system in an 80/20 split of her time, "You have to allow life to happen. If my friends or family go to a restaurant, I go too. I just make smart choices. This is a lifestyle change for me, not a quick fix."
"It's been such an amazing journey for me, and my daughter has even said 'Mum, you're so much happier now. It's a joy to see you smile all the time and you're so good looking!'.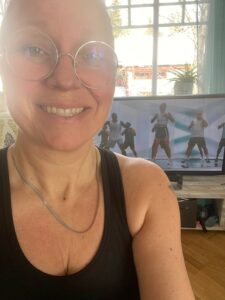 But it doesn't stop there, Veronica's healthy habits have started to influence the whole family, "I've got my husband into it! After one week he didn't lose any weight but we took his measurements and he'd lost 4 centimetres around his hips and four centimetres around his waist!"
"The IsaBody® Challenge really is a time to start new habits – if you try and implement them over a short period of time, you'll just go back to your old lifestyle. I'd recommend you really use these 16 weeks to create healthy habits and do it for yourself! Not for anyone else!"
Are you up for the challenge? There's never been a better time to commit to 16-weeks of transforming your health, fitness, and overall wellness goals. Sign up here today!
*Weight loss should not be considered typical. A study showed an average weight loss of 24 pounds after 12 weeks. Participants took part in a calorie-controlled regimen of Shake Days and one Cleanse Day per week. For more information on the study, see IsagenixHealth.net.