"I immediately signed up for another IsaBody Challenge® – this is only the beginning for me."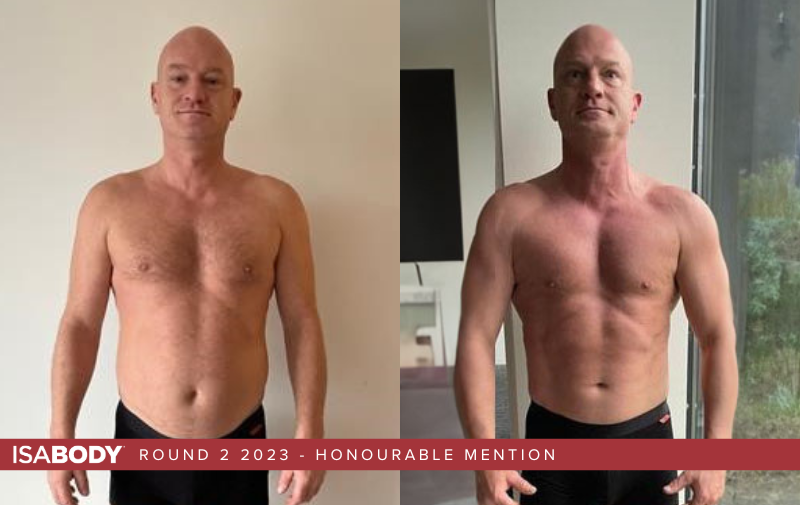 Here is Dave den Dulk's story…
"To anyone thinking of signing up for an IsaBody Challenge, I would ask them this… Do you think your health is important? Are you willing to change your breakfast and lunch to nutritious meals that don't cost you more than you pay now? If yes, let's start together today. What do you have to lose?
This was also the case for me. My wife started with Isagenix last summer and had achieved some amazing results so of course I thought 'I want that too!'.
I had also attended an Isagenix event and saw previous Grand Prize Winner Willem Lange on stage. I instantly thought if he can do it, so can I. During the break, I spoke to him and I was instantly ready to take on the Challenge!
It has been a great adventure to do this together with my wife as we can really encourage each other. We also did two cleanse days together which made it much easier.
We love the products, they're easy to use, taste great and I am always on the road for my work so it's super easy to take my IsaLean™ shakes with me so I can stay on track. I'd always have a shake with fruit for breakfast, another one around 3pm and then before heading to the gym AMPED™ Nitro then AMPED™ Post Workout and IsaPro®. My dinners would be healthy and nutritious too.
Since starting the Challenge I've lost 1 st 3lb /8kg and gained muscle mass. I feel like a totally different person, I am much more fun and sociable with a goal in life again. I've found peace and regularity and would recommend the Isagenix systems to anyone. This was my first IsaBody Challenge but I immediately signed up for another one as this is only the beginning for me.
The recognition of becoming an Honourable Mention from Isagenix is a great feeling because you see the change yourself, but now someone who does not know you can also see it. I am an example to show others, if I can do it, you can do it."
Are you up for the challenge? There's never been a better time to commit to 16-weeks of transforming your health, fitness, and overall wellness goals. Sign up here today!
*Weight loss should not be considered typical. A study showed an average weight loss of 24 pounds after 12 weeks. Participants took part in a calorie-controlled regimen of Shake Days and one Cleanse Day per week. For more information on the study, see IsagenixHealth.net.