How to lose and maintain weight with Isagenix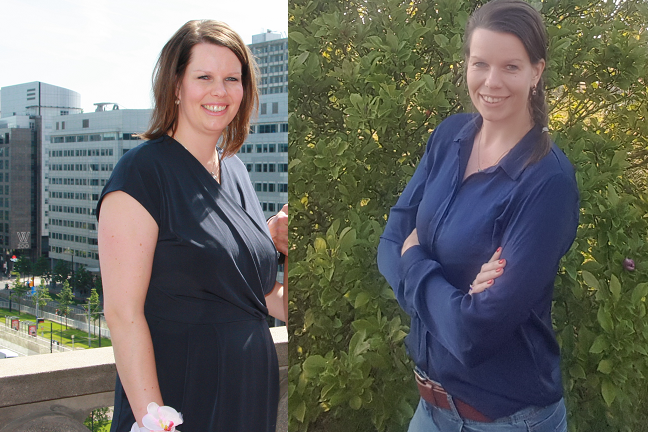 Two years later after losing weight, Kasia is maintaining her healthy lifestyle with Isagenix, and has finally found something that can help her stay healthy long term! She's learnt how to have balance whilst being healthy, meaning she never has to miss a social event again because of the need to stick to a rigid diet. Looking for a healthy lifestyle that's actually sustainable too? Here's what she did.
Why did you start Isagenix?
The main reason I started was because I was feeling exhausted and had no energy. Despite starting a wholefood diet to lose weight after my daughter was born, it just wasn't working. It was frustrating that even with my healthy eating, I still had no energy and nothing was changing. I used to be an energetic person and love dancing, but I wasn't feeling like myself anymore! I'd seen some friends in Australia have great results with Isagenix and I was so inspired by them that I decided to give it a go.
How were the first 30 days?
Within 2-3 weeks I started getting better sleep again, so I felt more energetic and I lost 5.5kg in the first 30 days*! With this new-found energy, I got back my motivation to go to the gym and after 16 weeks, my results were amazing. That was including birthdays, BBQs, dining out and eating cake, so I've truly found the balance to be healthy and enjoy life. Now two years later I'm still maintaining and feeling amazing!
What plan did you follow to achieve it?
In my first month, I was having two IsaLean™ Shakes a day in addition to healthy snacks such as nuts or fruits, and one healthy balanced meal. Now for maintenance, I have one shake a day, in addition to my two healthy meals. I can't imagine not having it now and it's so handy for when I'm at work.
For my first year of Isagenix, I did four Cleanse Days a month and sometimes I did double Cleanse Days. After the first year, I tested out different things to see how my body would respond, and I noticed I need my Cleanse Days! I feel so much less bloated when I do them, so I still do them every month.
What's your advice to someone else who is thinking about starting?
Just give it a go and see what it does to your body and mind! After a while you can adjust the plan to suit your lifestyle and body. I can't imagine any other meal that is so nutritious and so easy to make! It takes a lot of time to plan meals and buy food, but with this it's sorted.
What differences has it made to your life?
I'm not the kind of person to do home workouts so I like to rely on my good nutrition. I always think you need a combination of a happy mind, body and soul, and Isagenix has helped me get to that point and learn so much about myself – I don't know any other company that does that. I now can maintain my weight healthily and easily, and I've met a real community where everybody supports each other. I'm healthier and happier and I think that's very special.
*Results not typical. In a study performed in 2012 by University of Illinois at Chicago researchers, subjects lost an average of 9 pounds with an average of 2 pounds of the loss from visceral fat after 30 days on an Isagenix System. The subjects also had a greater level of adherence and had more consistent weight loss from week to week compared to subjects on a traditional diet.