Get ready for yet another exciting opportunity as we expand further into Europe! Belgium will be our next market to launch in April 2018.
To celebrate our Belgium opening, we're hosting a series of roadshows events all over the country to help you share the Isagenix vision. Our first roadshows were a huge success and we're thrilled to announce the second leg of our Belgian tour.
Meet us in Antwerp, Ghent and Brussels to find out how Isagenix can help you reach your goals. Whether you're keen to earn extra income to go on that family holiday or perhaps you're ready lose a few extra kilos for the summer, you can achieve both with Isagenix! Plus, you and your guests will get to sample our amazing products and see how delicious they are for yourselves.
Taking the stage for this unmissable event is: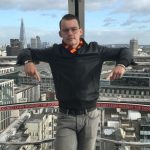 Tom Barendregt, Crystal Executive
19 year old Tom Barendregt is from Rotterdam in the Netherlands. His main passion in life is ice hockey, which he started playing at the age of 7. Tom advanced to the Netherlands national team at the age of 15, and later moved to the USA to play with the Colorado Thunderbirds and was drafted to the United States Hockey League. His hockey career took a hit when he was diagnosed with acute lymphoblastic leukemia. Now, one year later, and after a series of life saving treatments, Tom is working his way back into the ice-hockey world, and running a Isagenix business at the same time. Tom was introduced to Isagenix when he was very young but only started with the business when he was 19 years old. 90 days after he signed up, he managed to hit Crystal Executive and Dutch Founder, making him one of the youngest founders in the company. His goal is to make a comeback in the hockey world and at the same time build a big Isagenix business. Tom lives by the motto; the only way is UP!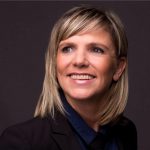 Esther Otte, 2-Star Golden Circle, Executive  
Esther Otte is a Globetrotter who left the Netherlands to work in Spain as an au pair at the age of 19. She then travelled the world as a guide. Esther kept travelling until one day, when she returned to her hometown of Velsen, she met her partner Tommy. She is now working almost full-time on the building of her Isagenix business, both locally and internationally. She considers herself a social entrepreneur and digital nomad because, as she says "if there is Wi-Fi you can always reach and support your customers and your team regardless of where you are". Esther's most recent personal achievement was speaking at a 'Health Happy Hour for the Empowered Female Leaders' event in Chiang Mai Thailand.
Tickets are available here so grab yours before they sell out!
Languages will vary between cities; in Antwerp and Ghent the presentation will be in Dutch. In Brussels the presentation will be in French.