Hear our Associates' experience with AMPED™ Nitro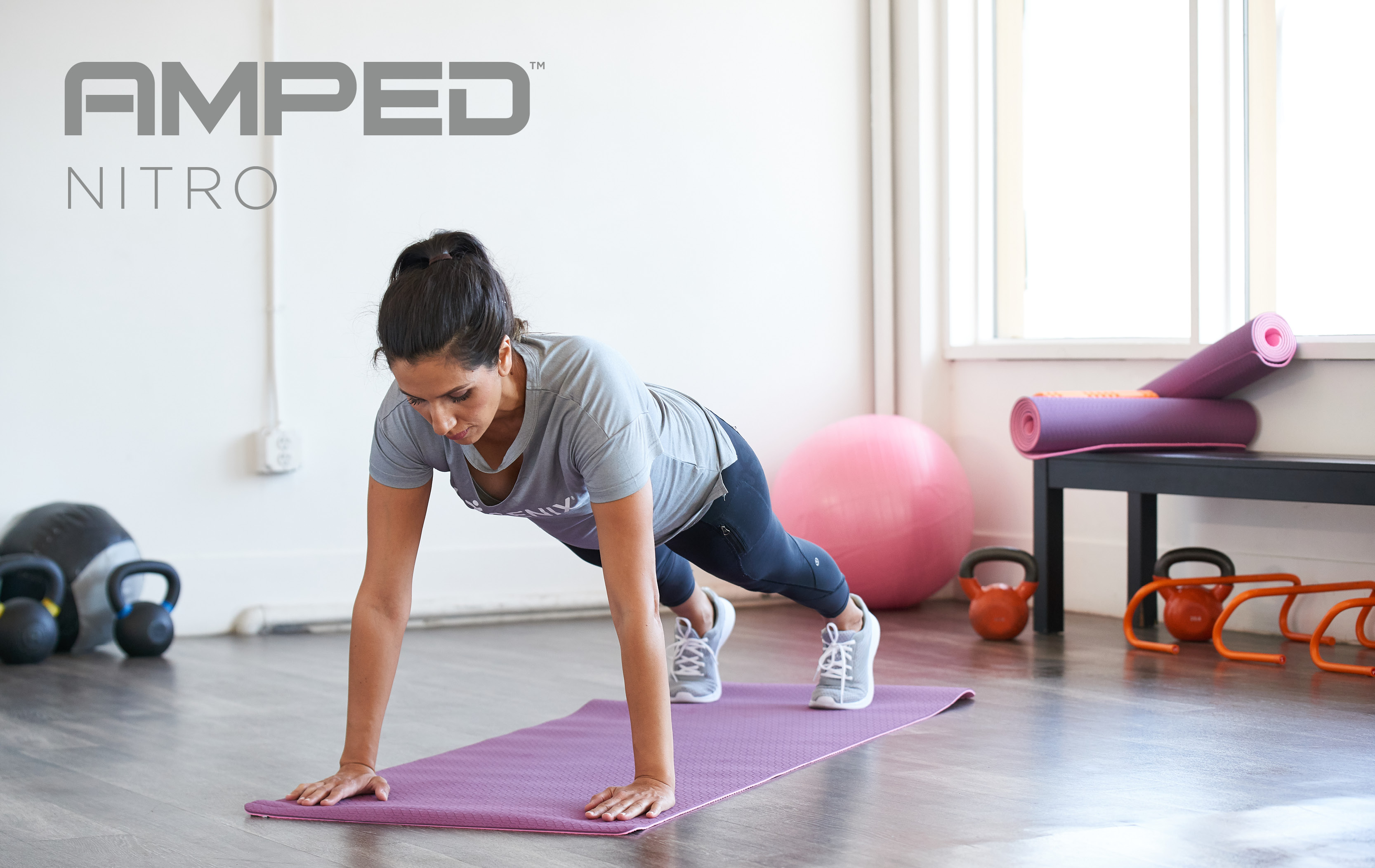 AMPED Nitro is full of targeted ingredients to help you push harder, train better and go further on your journey to your fitness goals. We know training is hard enough, so we're here to help, whether you're training for a marathon, you're a body builder, or you're just getting started in the gym. Plus, it's Informed Sport Certified so you know it's up to the high standards that we pride ourselves on!
We gave AMPED Nitro to some of our top athletes, gym goers and general fitness lovers to give our new product a try. Here's what they thought…
Andoni Torres is training for a marathon in Spain, and has been battling rainy weather that rivals England, but nevertheless he's still been smashing out 12 mile runs in an hour and a half, finding AMPED Nitro helped him push through. "Today I ran almost 12 miles under heavy rain, but Amped Nitro gave me focus, energy and concentration I need to do the job without taking into account the external conditions. It's amazing how well I recover from my daily training. I'm very happy with Amped Nitro!"

Elaine Ash is a Crossfit lover from Ireland who is hitting the gym hard in her 40s, showing us exactly how to do healthy aging – we're sure she could beat most 20 year olds in the gym! In the AMPED Nitro trial, she took Nitro before every gym session, and definitely noticed a difference, "I managed to do handstand push ups – something I've not done in two years – and I put Isagenix down to it! My muscle recovery and muscle strength is all still there. Nitro has definitely helped me this week!" She loves it so much that AMPED Nitro will be a permanent fixture in her house from now on!

Steffie Vdb from Belgium is a body builder who used to go to the gym 5 days a week, meal prepping to the max and feeling guilty whenever she missed a day or ate something 'off plan', but Isagenix helped her find the healthy balance between food and exercising, and she's let go of the idea of a "perfect shape"! Now she's exercising for the love of it, going to the gym once a week for weight training, and doing lots of cardio and outdoor activities, now with the help of AMPED Nitro. "Nitro helps my weight training explode, and I'm now doing an extra half hour of cardio!"
Stay tuned to IsaFYI and our IsaU event in London, as we have another product about to drop! From November 9 we will have new packs available that will include AMPED Nitro. See you at IsaUni!