Big things are coming for Isagenix in 2018! As we continue to grow, evolve, and better serve our Customers in the new year, the Isagenix brand must grow and evolve to reflect our values and goals for years to come.
That's right, the Isagenix brand is changing in 2018 – new look, new voice, same transformational system. The complete rebrand (new logo and packaging) won't officially start rolling out until Global Celebration 2018, but here is what you can expect over the next seven months during our brand evolution.
Updates to our digital websites, photography, and brand colors.
A bolder and more empowering approach to the way we talk about our products and transformations.
A more cohesive brand and voice as we expand across the globe.
New digital technologies to enhance the Customer experience.
Weight Wellness: More Than Just Weight Loss
Isagenix Weight Loss Solutions have helped millions around the world release unwanted pounds and change their lifestyles – but we also know that the "perfect weight" is unique to the individual. Weight Wellness is the new, flexible health solution to help you reach and maintain your ideal weight. So, whether your goal is to lose unwanted fat, gain more muscle, or maintain a healthy body weight, Weight Wellness has the products and solutions to help you reach those goals.
Living the IsaLife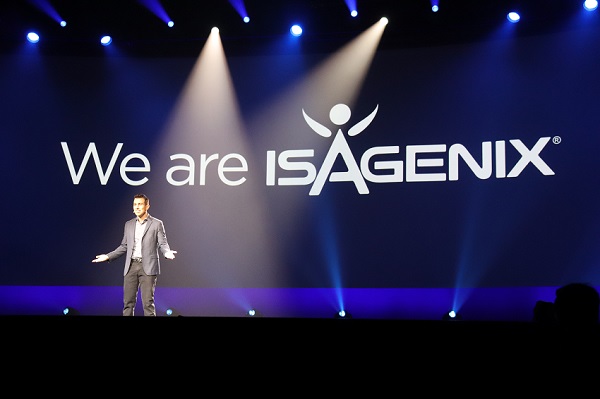 Isagenix exists to inspire and empower individuals, families, and communities to live the IsaLife™ through a journey of nutrition, health, and overall wellness. The IsaLife is all about the Isagenix lifestyle and its values and principles – both to improve our own lives and the lives of others. As we grow as a global leader in health and wellness, our focus on people, products, and transformations grow, too.
"The IsaLife is bigger than me; it's bigger than any one person," says Erik Coover, senior vice president of global field development. "It's a community. It's a family. We want to welcome you to the IsaLife."
Our Brand Purpose
Isagenix is a trusted and respected organisation that exists to inspire and empower individuals, families, and communities to live their best lives through a journey of nutrition, health, and overall wellness.
Our Brand Story
We are dreamers, believers, and achievers of transformation. We are lovers of purpose and passion. We are leaders in wellness. We are experts in entrepreneurship. We are innovation and integrity. We don't wait for opportunities; we make them happen. We are a lifestyle. We live the IsaLife.
We celebrate the efforts and victories of others. We are a global family. No shortcuts, no excuses, only the best in nature and science, only no-compromise products that work and work well. We give back and move forward. We see health as the destination but wellness as the journey. We are in this together.
We are Isagenix.
Bigger, Better, But Still Isagenix
A brand evolution can seem like a big adjustment, but this is still the same Isagenix you know and love. Our mission, our values, and commitment to Customer focus remain unchanged, but the way we portray and talk about our values will continue to grow and evolve in the future.
What's Next?
You will start to see evidence of our new brand in the way we talk about our products, systems, and success stories in 2018, but the big reveal will take place when the new logo and look is unveiled onstage at Global Celebration in Nashville, Aug. 5-7, 2018. Come witness it in person! Visit IsagenixEvents.comto reserve your seat today.