Looking to feel revitalised, refreshed, and ready to conquer the year ahead with positive intentions, goals, and aspirations for overall health and wellness? e-Shot™ could be what's missing to fill that void. These natural caffeine shots are suitable for anyone looking for an added boost, whether to help you through long hours in the office, to fuel an intense workout or kick start your morning.
AT NYKO in Phoenix, Arizona we launched our newest Product in the Spotlight…e-Shot! It's the perfect partner to help you tackle the tasks of each day ahead.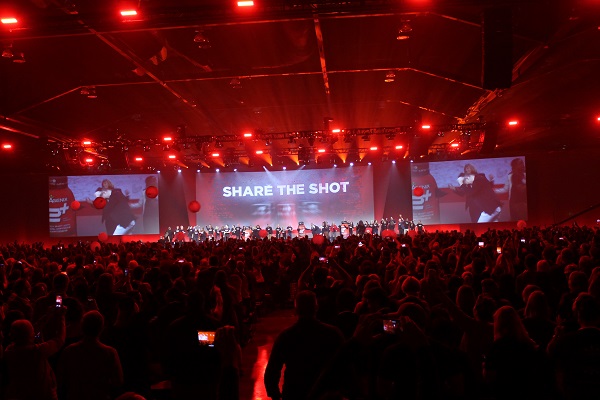 Don't keep this secret weapon all to yourself. Share the Shot™! What does this mean exactly? It's simple. We want all of you to share the (e-Shot) shot with someone you know!
"Sharing the shot" requires one to physically share a bottle of e-Shot with someone else. However, while physically sharing e-Shot is the preferred method of sharing (because drinking an e-Shot is a powerful experience), it certainly is not the only way you can share the power of the e! We want to redefine what it means to "share the shot" by asking all of you to join us in sharing e-Shot in various platforms, physically, virtually, on social media, at the office, over a phone call…We want you to help us educate others on the unique power and proven effectiveness of e-Shot! Share your experience, and most of all, share why you choose to fuel your body with e-Shot!
Make e-Shot a part of your goal to transform your body, starting today!