Everything you need to know about Ionix Supreme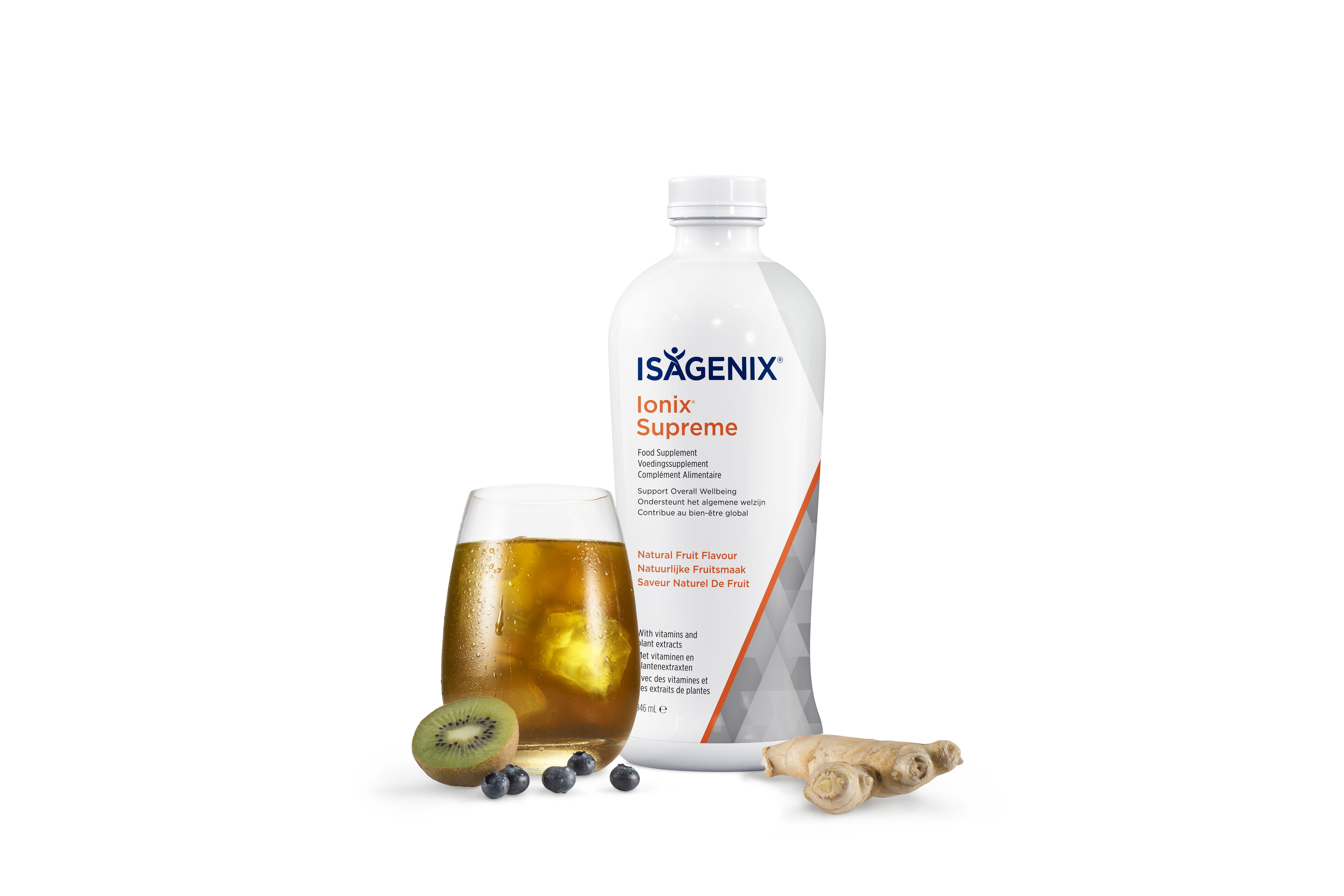 You might've heard that Ionix Supreme® is one of our most loved products, but what keeps our customers ordering month after month, year after year? Here's everything you need to know about this best selling product…
What is Ionix Supreme?
Ionix Supreme really is mother nature's answer to wellbeing. It's a fortified tonic that's full of botanicals and contains targeted ingredients. This powerful elixir is designed to be consumed daily, to help you tackle the challenges of everyday life.
These botanicals used to only be known by naturopaths, but now they're making headlines due to the extraordinary effects they can have on the body. We didn't just invent ingredients like wolfberry, hibiscus, red ginseng, eleuthero and Schisandra when Isagenix launched in 2002 – they've been around for centuries, used by ancient tribes for prevention and athletes for performance.
What are the botanicals used in Ionix Supreme?
We've used a carefully selected blend of well-studied but unique botanicals, like eleuthero, Schisandra, wolfberry, red ginseng, bacopa, amla and more. Researchers have found that when consumed daily, this group of plants can help normalise the bodies functions under stress, improve our performance, and reduce fatigue. Take a second to imagine how that might feel… We've combined these botanicals to bring you Ionix Supreme!
Why do I need Ionix Supreme?
We could all use a little helping hand in caring for our everyday health. We're asking our bodies to work overtime, every single day. We're burning to candle at both ends. Many of us are burned out, exhausted, and have begun to think that this is normal. But what if life didn't have to be that way? What if we supported our bodies so we could better handle all of the challenge's life throws at us every day?
We've a carefully selected this blend of well-studied but unique botanicals and combined with some added vitamins and minerals so you're getting the best of what nature and science has to offer.
How do I use Ionix Supreme?
We recommend having 30ml Ionix Supreme every day. This can be first thing in the morning, before bed, or at some point during the day….it's up to you, but the key is to be consistent. It's also up to you how you mix it – whether you have it on its own, mix with cold or warm water, or add to your shake. You can still include Ionix Supreme on your Cleanse Days too!