Debbi & Alec Munn on Developing Your Contact List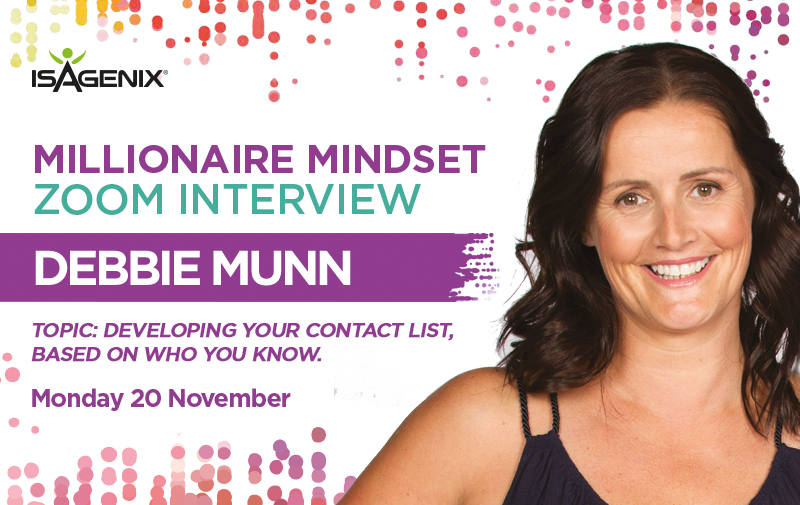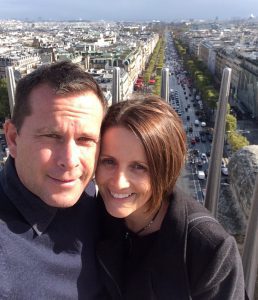 On Monday 20 November, we have the pleasure of interviewing English native and Isagenix ANZ Top Leader Debbie Munn. Debbie will be joined on the call by husband Alec. Together their business has reached great heights, and they are Isagenix Millionaires*, 9-Star Platinum, 1-Star Crystal Executive. The couple was introduced to Isagenix by friends Jen and Jono in 2011. Since then, after a slow start and some steep learning curves, they have now built a successful business with a downline team of over 90,000. Debbie and Alec have both seen that there is a lot to be done to support people, and they are very passionate about pointing others in the direction of great health, and  helping them realise their dreams.
Who Do You Know?
Apart from sharing their Isagenix story, Debbie and Alec will be giving you tips and best practices on how to develop your contact list based on who you know.
Do you know anyone else who wants better health, more freedom or even a little more money? You probably do, most of us do. Having a detailed list of contacts can help you get your business off the ground! Learn how you best develop a list of friends, business contacts and others who may be interested in the life-changing solutions Isagenix has to offer.
Mark your calendars and remember to share the dial-in details (listed below) with your teams so they don't miss a thing.
Date: Monday 20 November, 2017
Time: 8pm GMT
How to access: Simply create a free Zoom account, then follow this link. International numbers can be found here. You van also dial in using the following phone numbers: +1 646 558 8656 (US Toll) or +1 408 638 0968 (US Toll).
Please note: these Zoom details will be the same for each weekly Isagenix Millionaire Zoom Interview call. You can download and import the following iCalendar files to your calendar system by clicking here. Also please note that the time is 8pm GMT. 
Rank as of 15/11/2017.
*Isagenix Millionaires are defined as Isagenix Associates who have cumulatively earned US$1 million or more with Isagenix. Earning levels for this Isagenix Independent Associate substantially exceed the average results achieved by all Associates during the same time periods and should not be construed as typical or average. Income level achievements depend on many factors, including the individual Associate's business and networking skills, personal ambition, time commitment, work habits and other abilities. For average earnings, please see the Isagenix Independent Associate Earnings Statement found at IsagenixEarnings.com.