Congratulations to Sam Anderton on this outstanding achievement!
The prestigious Spirit of Isagenix Award is a peer-nominated award, presented to Isagenix Associates who truly exemplify the Isagenix culture and mission statement.
Nominated by his peers, Sam has been described by many as  "Charismatic, full of passion with a positive energy and attitude no matter what the situation is. He has a 'Make it happen' contagious attitude and gets you back on track when sometimes you get carried away to get to feel a little overwhelmed. He is a great listener, with a big heart and caring person; he's the best friend you want to have by your side. It's rare nowadays to get people that aren't scared to show and share their deepest weaknesses and he is really authentic that way."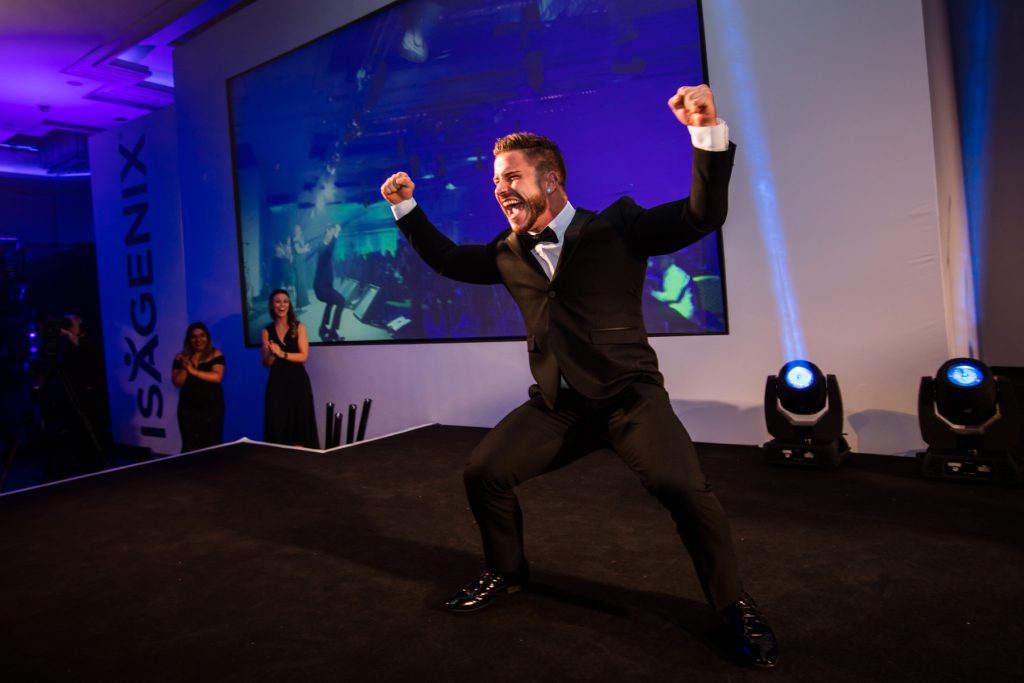 "Such an inspiring young leader and a great ambassador for Isagenix. A great example for what is possible with Isagenix from Health, Financial & Lifestyle perspective."
"Sam has the heart of a true leader and an inspiration to all. Always wanting to help and mentor those around him and being an inspiration through his own, truthful, transformation. The passion he has is second to no one else. An absolute legend."
He embodies Isagenix and we are so honoured to have Sam and each of our nominees as part of our Isagenix family.
While there is only one winner, we want to say a HUGE congratulations to all of our Spirit of Isagenix Award nominees – your dedication to sharing the gift of health and wellness does not go unnoticed.