Cleanse Day questions? We have answers!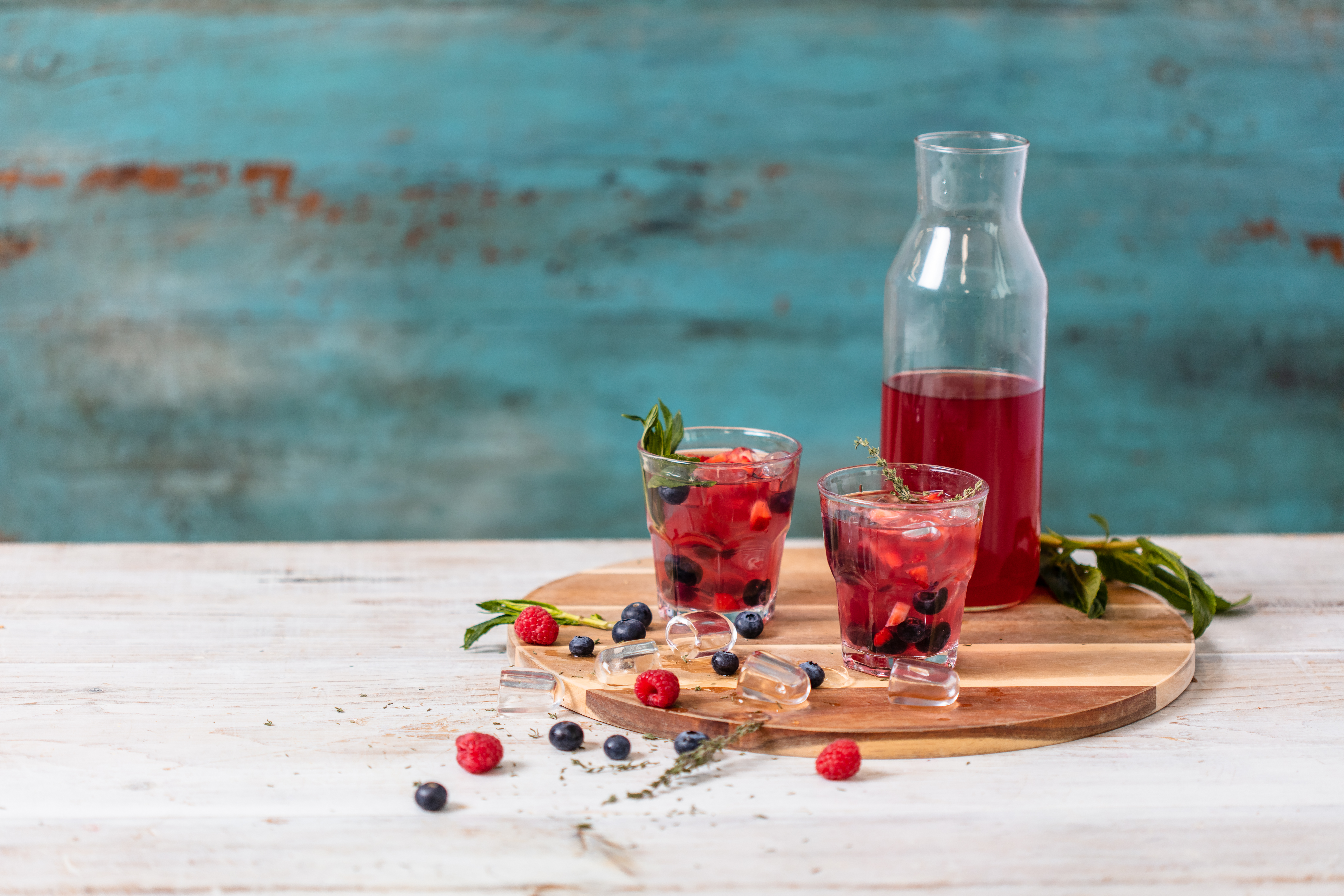 One of the most unique components of an Isagenix 30-Day Weight Loss System is intermittent fasting on Cleanse Days*.
Cleanse Days aren't complicated, but for most people they are very different from typical routine, leading to plenty of questions. Here are some of the most frequently asked questions about Cleanse Days, all answered in one place.
What is Nourish for LifeTM?
Nourish for LifeTM is a natural berry-flavoured drink mix containing a blend of B vitamins, herbs and botanicals to support your body's functions≠. Ingredients in Nourish for Life support the reduction of tiredness and fatigue, and contribute to normal metabolism∆†. By consuming Nourish for Life throughout a Cleanse Day, you'll be regularly supplying your body with these essential nutrients.
What is a Cleanse Day?
An Isagenix Cleanse Day is a form of nutritionally supported intermittent fasting. Intermittent fasting is the term used for an eating pattern that involves regular abstinence from normal foods and meals, typically performed for one or two days per week or month. There is a growing body of research that supports the benefits of this lifestyle for weight loss, weight management and general health (1-3).
Isagenix builds on the science behind intermittent fasting by offering nutritional support through Nourish for Life and other Cleanse Day 'support tools' such as Isagenix SnacksTM and IsaDelightTM chocolates that help you to feel nourished and energised while keeping overall calories low.
Should I cleanse one or two days? What about daily cleansing?
Nutritional cleansing with Isagenix is flexible and can be adapted to fit many lifestyle goals. You may choose to complete one or two Cleanse Days per week. For those who are new to Cleanse Days it's best to start with one day, but you also have the option of cleansing for up to two consecutive days per week. With both schedule options, you may cleanse up to a total of four days per month.
If you don't feel ready to complete a full Cleanse Day, you might choose to gradually ease into cleansing by trying a shortened 'mini cleanse' of 12-16 hours to help build your confidence. Try different patterns to find what works best for you, but we'd recommend beginning by following the guidelines in the Weight Management System Guide.
Daily cleansing is a great option for those who choose not to complete full Cleanse Days but would still like to receive the nutritional benefits from the essential nutrients in Nourish for Life. The guideline for daily cleaning is to drink one serving of Nourish for Life first thing in the morning, although you can enjoy Nourish for Life at any time of day.
Nutritionally supported fasting through regular Cleanse Days can offer great benefits for your overall well-being and help you to reach your health and weight loss goals. Cleanse Days can sometimes seem like a tricky concept to explain, but remember that Cleanse Days are flexible if you keep the general guidelines in mind.
Can I exercise on a Cleanse Day?
While many people choose to use Cleanse Days as a rest day and forego a heavy workout, it can be beneficial to incorporate some light exercise. If you do decide Cleanse Day workouts are for you, it's important to consider the intensity of your workout and always start slow. This could also be the perfect opportunity to try something new and join a weekly yoga class, go walking with friends, or use it as an opportunity to spend a good amount of time stretching and working on your flexibility.
If you're exercising, make sure you rehydrate and replace electrolytes with products such as AMPEDTM Hydrate.
* A Cleanse Day is a nutritionally supported fast that nourishes and energizes your body's own detoxification systems. For further Cleanse Day information, visit Isagenix.com.
≠ Vitamin B6 contributes to the normal functioning of the nervous, psychological and immune systems. Riboflavin (B2) contributes to normal functioning of the nervous system and vision. Thiamin contributes to normal functioning of the heart system.
∆ B vitamins [B6, B12 and niacin (B3)] contribute to the reduction of tiredness and fatigue.
† Vitamin B12 contributes to normal energy-yielding metabolism.
References
Klempel MC, Kroeger CM, Bhutani S, Trepanowski JF, Varady KA. Intermittent fasting combined with calorie restriction is effective for weight loss and cardio-protection in obese women. Nutr J. 2012 Nov 21;11:98.
Harvie MN, Pegington M, Mattson MP, Frystyk J, Dillon B, Evans G, Cuzick J, Jebb SA, Martin B, Cutler RG et al. The effects of intermittent or continuous energy restriction on weight loss and metabolic disease risk markers: a randomised trial in young overweight women. Int J Obes(Lond) 2011;35:714-27.
Heilbronn LK, Smith SR, Martin CK, Anton SD, Ravussin E. Alternate-day fasting in nonobese subjects: effects on body weight, body composition, and energy metabolism. Am J Clin Nutr. 2005 Jan;81(1):69-73.