Choosing Probiotics: Which Are Best for Your Diet?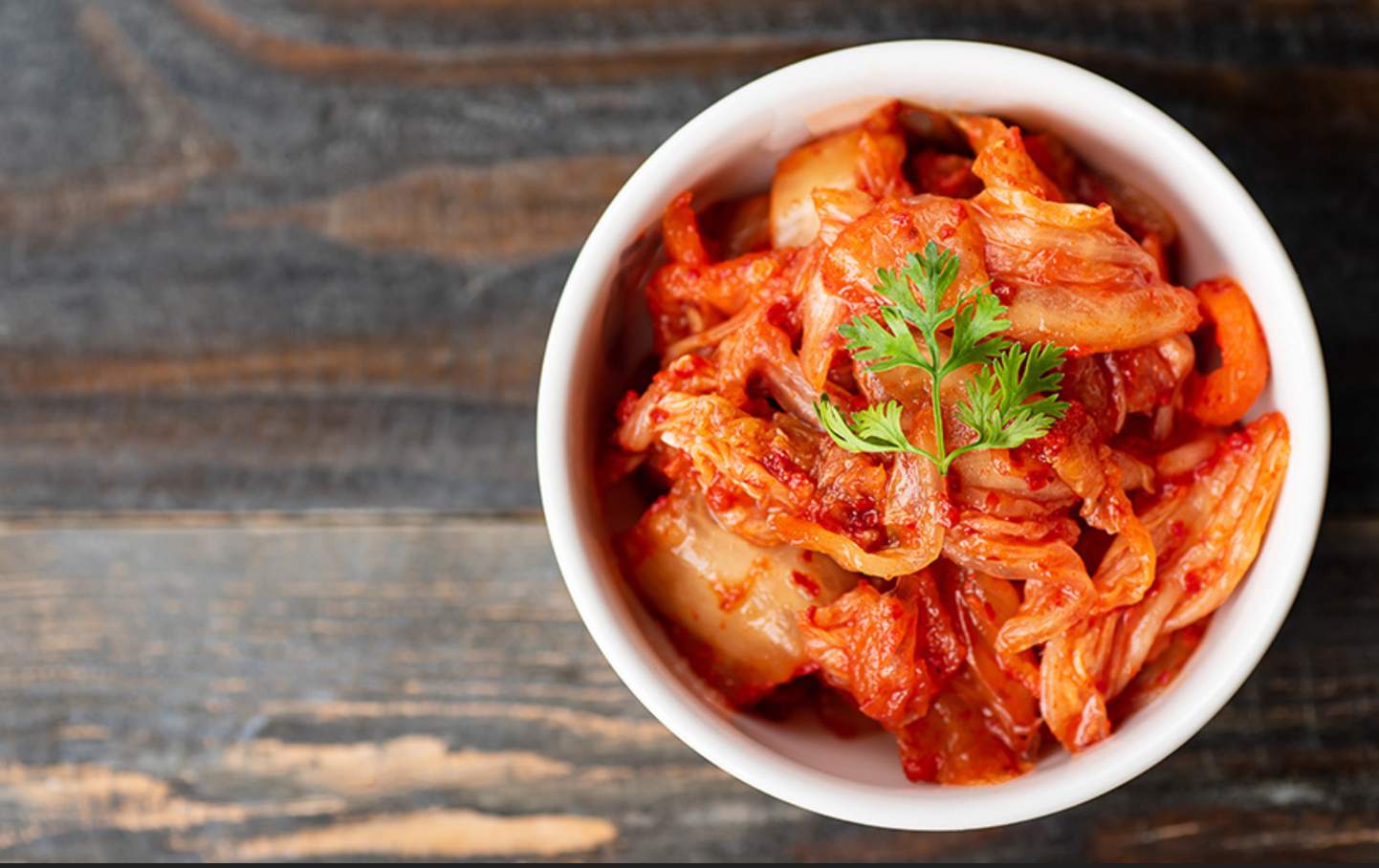 Some may hear the term probiotics and immediately think it's just another diet trend, but it's certainly not a passing fad. Probiotics and gut health can play a vital role in your weight, energy, mood, and overall wellness. From fermented and cultured foods to supplements, people want to know more about probiotics and their health benefits.
Here's what you need to know to pick the right probiotics for you.
Probiotics vs. Antibiotics — What's the Difference?
For decades, the suffix '-biotic' was most commonly associated with antibiotics, which are prescribed to fight bacterial infections in our bodies. If you've ever seen a doctor for bronchitis or a sinus infection, there's a good chance they gave you antibiotics to fight the disease.
Antibiotics have saved millions of lives by fighting dangerous bacteria. But, what about probiotics? The name implies they're the opposite of the lifesaving medication, but they're actually bacteria themselves — good bacteria in your gut to improve your health.
We've been consuming probiotics for thousands of years, but science has only recently discovered just how amazing they can be for our bodies.
The Benefits of Probiotics
Your gut microbiome is home to billions of different bacteria. Many factors determine the health of this ecosystem, but the most important is your diet. In fact, the gut is often referred to as our second brain because its health is linked to our mood, focus, and cognitive function.
The best part? Some of the most probiotic-rich foods are also the most delicious!
Yogurt.
Sauerkraut.
Tempeh.
Kimchi.
Miso.
Kombucha.
Pickles.
Traditional buttermilk.
You might notice a pattern here: fermentation. Fermented foods and beverages are great breeding grounds for probiotic bacteria, but not all fermented foods and drinks are rich in probiotics.
Choosing the Right Probiotics
A probiotic is a probiotic, right? No! There are many types of probiotics, all with names that are difficult to pronounce, and they each have a different effect on your health, depending on your diet and lifestyle. What's in your gut can make a difference in how probiotics function, too. So, how do you choose the right probiotics for you?
Try different probiotic-rich foods to see which ones work best. Many of the foods listed above have health benefits in addition to healthy bacteria.
Check for a high colony-forming unit (CFU) count. This number tells you how many probiotics are in one serving. The higher the CFU count, the better.
Make sure any probiotic supplements you take are backed by research. Not all of them are equal in quality.
Don't be afraid of a little trial and error. Probiotics are good for long-term health, and you might not notice the benefits immediately.
Select a probiotic supplement that provides a wide range of microbial strains. Many foods or products only contain one or two, which isn't nearly as effective. Research shows that microbial diversity is associated with improved health.
Because probiotics are live bacteria cultures, it's important to follow the storage and temperature directions on the label to ensure potency until the expiration date. Probiotics in refrigerated foods can be damaged in transit, so invest in a probiotic supplement formulated to withstand room temperature.
Making Probiotics Part of a Better Lifestyle
Adding probiotics to your diet won't fix bad nutrition, but it can help improve your health if you use probiotics alongside a proper diet and regular exercise.
If you're trying probiotics for the first time, consider Core Moringa Triotic. It contains three clinically studied probiotic strains, is easy-to-consume with oral rapid-melt technology and is absolutely delicious!
Probiotica kiezen: Welke zijn het beste voor jouw dieet?
Als sommigen de term probiotica horen, denken ze meteen dat het de zoveelste dieettrend is, maar het is zeker geen voorbijgaande rage. Probiotica en darmgezondheid kunnen een belangrijke rol spelen in je gewicht, energie, humeur en algehele welzijn. Van gefermenteerde en gekweekte voedingsmiddelen tot supplementen, mensen willen meer weten over probiotica en hun voordelen voor de gezondheid.
Dit is wat je moet weten om de juiste probiotica voor jou te kiezen.
Probiotica vs. Antibiotica – Wat is het verschil?
Decennialang werd het achtervoegsel '-bioticum' meestal geassocieerd met antibiotica, die worden voorgeschreven om bacteriële infecties in ons lichaam te bestrijden. Als je ooit bij een arts bent geweest voor bronchitis of een sinusinfectie, is de kans groot dat hij je antibiotica heeft gegeven om de ziekte te bestrijden.
Antibiotica hebben miljoenen levens gered door gevaarlijke bacteriën te bestrijden. Maar hoe zit het met probiotica? De naam suggereert dat ze het tegenovergestelde zijn van de levensreddende medicijnen, maar eigenlijk zijn het zelf bacteriën – goede bacteriën in je darmen om je gezondheid te verbeteren.
We eten al duizenden jaren probiotica, maar de wetenschap heeft pas onlangs ontdekt hoe geweldig ze kunnen zijn voor ons lichaam.
De voordelen van probiotica
Je darmmicrobioom is de thuisbasis van miljarden verschillende bacteriën. Veel factoren bepalen de gezondheid van dit ecosysteem, maar de belangrijkste is je voeding. De darmen worden vaak ons tweede brein genoemd, omdat de gezondheid ervan verband houdt met onze stemming, focus en cognitieve functie.
En het beste deel? Sommige van de meest probiotische voedingsmiddelen zijn ook de lekkerste!
Yoghurt.
Zuurkool.
Tempeh.
Kimchi.
Miso.
Kombucha.
Augurken
Traditionele karnemelk.
Misschien zie je hier een patroon: fermentatie. Gefermenteerde voedingsmiddelen en dranken zijn geweldige broedplaatsen voor probiotische bacteriën, maar niet alle gefermenteerde voedingsmiddelen en dranken zijn rijk aan probiotica.
De juiste probiotica kiezen
Een probioticum is een probioticum, toch? Nee! Er zijn veel soorten probiotica, allemaal met namen die moeilijk uit te spreken zijn, en ze hebben allemaal een ander effect op je gezondheid, afhankelijk van je voedingspatroon en levensstijl. Wat er in je darmen zit kan ook een verschil maken in hoe probiotica werken. Dus, hoe kies je de juiste probiotica voor jou?
Probeer verschillende probiotica-rijke voedingsmiddelen om te zien welke het beste werken. Veel van de bovenstaande voedingsmiddelen hebben naast gezonde bacteriën ook voordelen voor de gezondheid.
Controleer op een hoog aantal kolonievormende eenheden (CFU). Dit getal vertelt je hoeveel probiotica er in één portie zitten. Hoe hoger het aantal CFU's, hoe beter.
Zorg ervoor dat alle probioticasupplementen die je neemt door onderzoek worden ondersteund. Ze zijn niet allemaal even goed.
Wees niet bang voor een beetje vallen en opstaan. Probiotica zijn goed voor de gezondheid op de lange termijn, en je merkt de voordelen misschien niet meteen.
Kies een probioticasupplement dat een breed scala aan microbiële stammen bevat. Veel voedingsmiddelen of producten bevatten er maar één of twee, wat lang niet zo effectief is. Onderzoek toont aan dat microbiële diversiteit samenhangt met een betere gezondheid.
Omdat probiotica levende bacterieculturen zijn, is het belangrijk om de aanwijzingen voor opslag en temperatuur op het etiket op te volgen om de werkzaamheid tot de houdbaarheidsdatum te garanderen. Probiotica in gekoelde voedingsmiddelen kunnen tijdens het transport beschadigd raken, dus investeer in een probioticasupplement dat bestand is tegen kamertemperatuur.
Probiotica onderdeel maken van een betere levensstijl
Het toevoegen van probiotica aan je dieet lost slechte voeding niet op, maar het kan wel helpen om je gezondheid te verbeteren als je probiotica gebruikt naast een goed dieet en regelmatige lichaamsbeweging.
Als je voor het eerst probiotica probeert, overweeg dan Core Moringa Triotic. Het bevat drie klinisch onderzochte probioticastammen, is gemakkelijk in te nemen met orale 'rapid-melt'-technologie en is absoluut heerlijk!
Die Wahl der Probiotika: Welche sind die besten für deine Ernährung?
Manche hören den Begriff Probiotika und denken sofort, dass es sich dabei nur um einen weiteren Diättrend handelt, aber das ist ganz sicher kein vorrübergehender Trend. Probiotika und Darmgesundheit können eine wichtige Rolle für dein Gewicht, deine Energie, deine Stimmung und dein allgemeines Wohlbefinden spielen. Von fermentierten und kultivierten Lebensmitteln bis hin zu Nahrungsergänzungsmitteln – die Menschen möchten mehr über Probiotika und ihre gesundheitlichen Vorteile wissen.
Hier ist, was ihr wissen müsst, um die richtigen Probiotika für euch auszuwählen.
Probiotika vs. Antibiotika – Wie ist der Unterschied?
Jahrzehntelang wurde das Suffix "-biotic" meist mit Antibiotika assoziiert, die zur Bekämpfung bakterieller Infektionen in unserem Körper verschrieben werden. Wenn du jemals einen Arzt wegen einer Bronchitis oder einer Nasennebenhöhlenentzündung besucht hast, ist die Wahrscheinlichkeit hoch, dass er dir Antibiotika verschrieben hat, um die Krankheit zu bekämpfen.
Antibiotika haben Millionen von Leben gerettet, indem sie gefährliche Bakterien bekämpft haben. Aber wie sieht es mit Probiotika aus? Der Name lässt vermuten, dass sie das Gegenteil der lebensrettenden Medikamente sind, aber eigentlich sind sie selbst Bakterien – gute Bakterien in deinem Darm, die deine Gesundheit verbessern.
Wir nehmen Probiotika schon seit Tausenden von Jahren zu uns, aber die Wissenschaft hat erst kürzlich entdeckt, wie erstaunlich sie für unseren Körper sein können.
Die Vorteile von Probiotika
Dein Darmmikrobiom ist das Zuhause von Milliarden von verschiedener Bakterien. Viele Faktoren entscheiden über die Gesundheit dieses Ökosystems, aber das wichtigste ist deine Ernährung. Tatsächlich wird der Darm oft als unser zweites Gehirn bezeichnet, weil dessen Gesundheit mit unserer Stimmung, unserer Konzentration und unseren kognitiven Fähigkeiten zusammenhängt.
Und das Beste daran? Einige der probiotikareichsten Lebensmittel sind auch die leckersten!
Joghurt.
Sauerkraut.
Tempeh.
Kimchi.
Miso.
Kombucha.
Pickles.
Traditionelle Buttermilch.
Vielleicht fällt dir hier ein Muster auf: Fermentierung. Fermentierte Lebensmittel und Getränke sind ein guter Nährboden für probiotische Bakterien, aber nicht alle fermentierten Lebensmittel und Getränke sind reich an Probiotika.
Die Auswahl der richtigen Probiotika
Ein Probiotikum ist ein Probiotikum, richtig? Nein! Es gibt viele Arten von Probiotika, alle mit Namen, die schwer auszusprechen sind, und jedes hat eine andere Wirkung auf deine Gesundheit, abhängig von deiner Ernährung und deinem Lebensstil. Auch was in deinem Darm drin ist, kann einen Einfluss darauf haben, wie Probiotika wirken. Also, wie wählst du die richtigen Probiotika für dich aus?
Probiere verschiedene probiotikareiche Lebensmittel aus, um zu sehen, welche am besten wirken. Viele der oben aufgeführten Lebensmittel haben neben den gesunden Bakterien auch gesundheitliche Vorteile.
Achte auf eine hohe Anzahl koloniebildender Einheiten (KBE). Diese Zahl sagt dir, wie viele Probiotika in einer Portion enthalten sind. Je höher die KBE-Zahl, desto besser.
Achte darauf, dass alle probiotischen Ergänzungsittel, die du einnimmst, wissenschaftlich belegt sind. Nicht alle sind von gleicher Qualität.
Hab keine Angst vor ein bisschen Ausprobieren. Probiotika sind auch mal gut für die langfristige Gesundheit, und du wirst die Vorteile vielleicht nicht sofort bemerken.
Wähle ein probiotisches Ergänzungsmittel, das eine große Palette von Mikrobenstämmen enthält. Viele Lebensmittel oder Produkte enthalten ausschließlich einen oder zwei, was nicht annähernd so effektiv ist. Die Forschung zeigt, dass die mikrobielle Vielfalt mit einer besseren Gesundheit assoziiert ist.
Da es sich bei Probiotika um lebende Bakterienkulturen handelt, ist es wichtig, die Angaben zur Lagerung und Temperatur auf dem Etikett zu beachten, um die Wirksamkeit bis zum Verfallsdatum zu gewährleisten. Probiotika in gekühlten Lebensmitteln können beim Transport beschädigt werden. Investiere also in ein probiotisches Nahrungsergänzungsmittel, das für Raumtemperatur geeignet ist.
Probiotika als Teil eines besseren Lebensstils
Wenn du Probiotika in deine Ernährung aufnimmst, hilft das nicht gegen schlechte Ernährung, jedoch kann es dir helfen, deine Gesundheit zu verbessern, wenn du Probiotika zusammen mit einer richtigen Ernährung und regelmäßiger Bewegung einnimmst.
Wenn du zum ersten Mal Probiotika ausprobierst, solltest du Core Moringa Triotic in Betracht ziehen. Es enthält drei klinisch untersuchte probiotische Stämme, ist mit der oralen Schnellschmelztechnologie einfach zu konsumieren und schmeckt absolut lecker!