Belgium is Open for Business!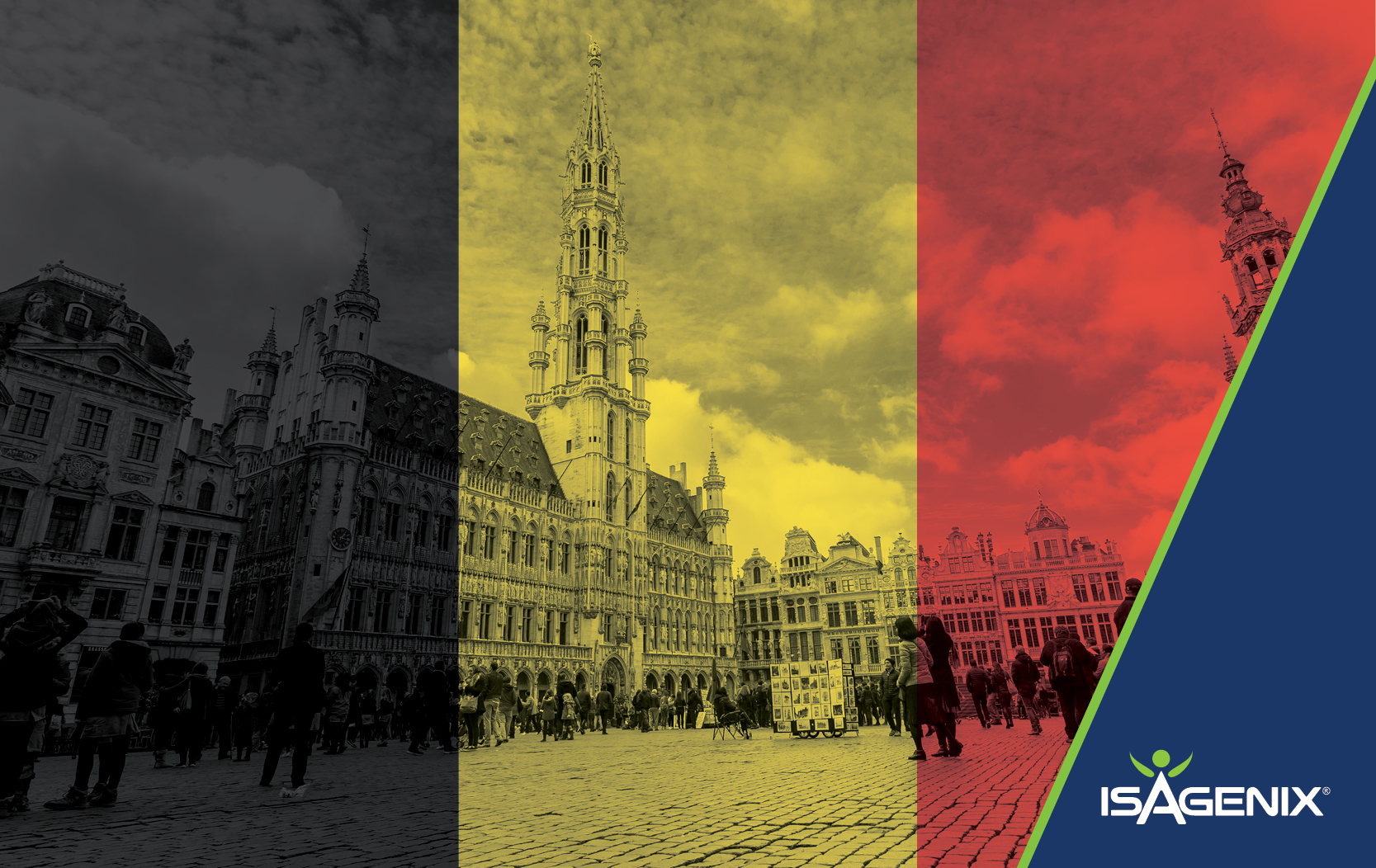 There's no denying it: we're on a roll in Europe!
First it was the United Kingdom, and then it was on to Ireland and the Netherlands. You have helped us create incredible momentum and change countless lives around Europe with Isagenix.
Today, we're officially taking the next step – Belgium is officially open for business!
Like our other European markets, Belgium will be supported through our European Headquarters in London by a staff of over 35 talented professionals who are dedicated to making Isagenix the largest health and wellness company in the world. In addition, we will be launching with the same great lineup of products and promotions that are available in the rest of Europe, along with an exciting promotion to help you and your teams start building immediately.
An Exciting Promotion to Help You Start Building NOW
This week only – 23 April through 30 April – we're offering FREE MEMBERSHIP on all orders of 125 BV or more for new Belgian Customers*. We're even going to add two Free Membership Coupons that can be gifted to your next two new Customers just to make sure you can hit the ground running*!
Still Have Questions?
IsaFYI.com is the main hub of communications for our European markets—whether you want to learn more about our products or opportunity, find out about upcoming events, or you simply want to find some great articles to share with your contacts.
United Kingdom and Ireland- English: EU.IsaFYI.com
Netherlands- Dutch: NL.IsaFYI.com
Belgium- English: BE-EN.IsaFYI.com Belgium- Dutch: BE-NL.IsaFYI.com Belgium- French: BE-FR.IsaFYI.com
For more specific questions you may have about the launch Belgium, including Customer Care contact information, price lists, and available packs and systems, our most up-to-date Belgian Leadership Packets are also available! English – Dutch – French
*Promotion is available from Monday 23 April 2018 through Monday 30 April 2018. Free Membership will be given on all orders of 125 BV or more. In addition, two Free Membership Coupons will be given for you to use on your next two new Customers. Coupons are valid for 60 days. Promotion is only available for Belgian residents.