"Becoming an IsaBody® Honourable Mention means the world, I'm so proud of myself."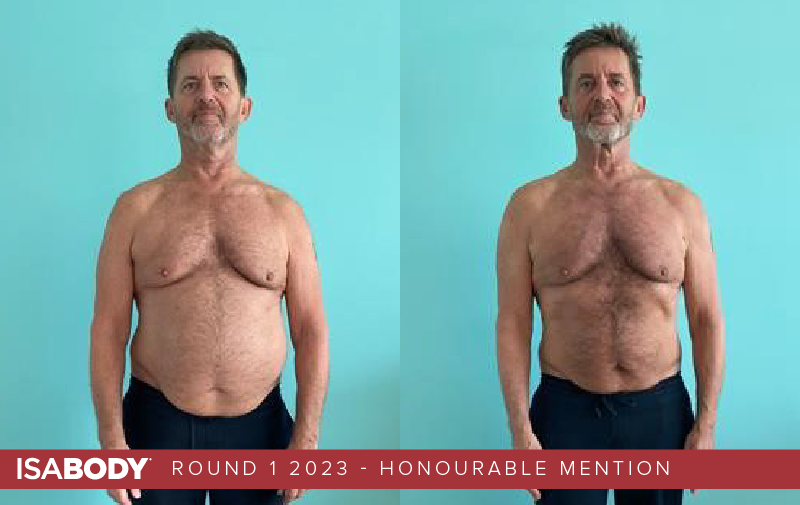 Mick Boskamp talks openly about his battle with addiction and shares that whilst being drug-free for ten years, food became his next vice. After trying many diets and gym routines, Mick found he'd still return to his heaviest weight – that was all until he was introduced to Isagenix.
"In April 2013 I was at a crossroads. I knew it was going to be a tough, dark journey to recovery that would hopefully get a little brighter along the way. But it was a choice I had to make. I've been drug free for ten years now and they sometimes say that when you go into recovery, there is always a replacement. In my case, that was food. I was simply too heavy."
Mick asked himself, "Should I just settle for being less fit and heavier? Or should I make another serious effort to go from morbid obesity to obese to healthy weight?"
He shares it was at this time when Isagenix came into his life and 'everything changed', "I'd seen a video where Isagenix got a rave review – people said Isagenix not only made them look better but feel better too and that's exactly what I wanted."
"Isagenix exceeded even the great expectations I had, it's been a life changing experience!"
"From day one, when I woke up with a shot of Ionix Supreme, I had the sense that this might work. It's now part of my daily routine and makes me feel more positive and able to deal with life's challenges. My favourite products that helped me throughout the challenge were of course IsaLean shakes, especially mixed with frozen fruit. But I also love Harvest Thins™, especially on a Cleanse Day."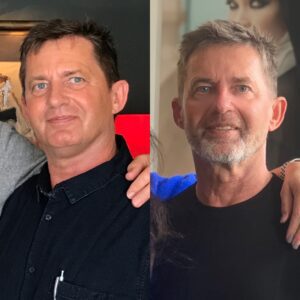 Mick shares that becoming an Honourable Mention means 'the world!' and believes this will help his business going forward too, "I do think that this will help me in getting more clients. Because the best way to show that Isagenix works is when you show what it did for yourself!"
"The IsaBody Challenge made me more organised, because I have more energy. I sleep better and on top of that my network expanded. I go the extra mile with everything I do."
"The best tip I can give to those wanting to try the challenge is to make sure you work out alongside Isagenix regime. The Isagenix products gave me more energy and so I now walk 15,000 steps every day. Isagenix doesn't only help in losing weight, but also in gaining more lean muscle mass. That is of course, if you use those muscles!"
Are you up for the challenge? There's never been a better time to commit to 16-weeks of transforming your health, fitness, and overall wellness goals. Sign up here today!