As you already know, on 6 November 2017 we are opening for business in the Netherlands and Ireland. What you might not know however, is that you are invited to come and celebrate these launches with us! On Saturday 4 November, just two days before the launch we are hosting Kick Off events in Amsterdam and Dublin.
Celebrate with Us at our Kick Off Events
These two exclusive events will have an amazing line up of subjects that everyone has been just itching to discuss. We are flying in some fantastic guest speakers that will talk to you about everything from managing your new business, to everyday tasks like how to use the Back Office, handling Autoships, Enrolment and much more. It's all about how to accelerate your business and how to get great results for your customers.
You'll also hear testimonials from real people, with real results. Successful Associates will share their experiences about their business and how the Isagenix products helped transform their lifestyle. All to inspire and motivate!
In addition to this, there will be free product samples and fun giveaways! Everybody that comes will also be entered into a raffle for the chance to win exclusive Market Launch t-shirts and a Premium Pack! So why wait? Get your ticket to the Kick Off in Dublin or Amsterdam TODAY!
Become a Founder's Club Member
At the events we'll also be sharing our top tips on how to qualify as a Founder of your respective country! The Founder's Club Members will receive super special treatment:
VIP Seating at corporate events in your country for the first year
Photo on the Founders Wall in the European Headquarters, London UK
Special recognition with Founders pin and trophy
Kick Off  Guest Speakers & Trainers
AMSTERDAM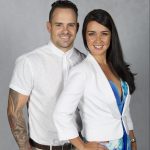 Danny & Mary Kruger
4-Star Golden Circle,  1-Star Executive, START Ambassadors
An electrician by trade, Danny migrated from his home in the Netherlands to Australia in the pursuit of something new. He recognised the 'empty promise in advancing career-wise' where he was at, so he decided to begin his own business. As fate would have it, his wife Mary was also beginning her Isagenix business at the time and it didn't take long for the young couple to see that its potential benefits were too good to pass up. With a strong team and a close family, this young couple now lives a life far above average.
Mary always knew she wanted to make a positive impact in the world in some way or another. Coming from a close-knit family herself, she hoped to build a life of impact and freedom not only for her own family, but to extend that to others as well. She spent her early professional years "trying to find her place in the world" as she pursued social work and taught primary school. Now, this new mom has found that place, as she enjoy time with her baby girl while teaching others about a new way to dream.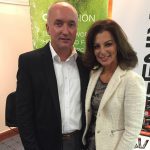 Ian Smith
3-Star Golden Circle, Crystal Executive
Ian has an Honors degree from Cass Business School, London. After university Ian was a pioneer in the grocery home shopping sector and in 1995 founded the UKs largest online, fully organic home delivered supermarket serving the entire UK. Later Ian owned an organic farm and organic food processing facility with his wife Sue. Having been introduced to network marketing in 2008 Ian has been actively involved in the industry since 2012. Ian has supported teams within the network marketing field through his business training programmes and has also helped new network marketing companies design their business models and compensation plans.
Ian considers himself an ambassador to the industry and its importance for the generations to come. Ian, along with his wife Sue, joined Isagenix in May 2017 when the company launched in the UK. They quickly became Crystal Executives and members of the UK Founders Club.
Ian shares the Isagenix global corporate vision and is equally as passionate and excited about the roll out of Isagenix across Europe. Ian and Sue moved to Spain in 2016 and travel extensively – living proof that we truly can build a successful business from an iPhone!
Rebecca Haresign
Product Education & Nutrition Communications Manager- Isagenix Europe
Rebecca has a BSc in nutrition, and is a Registered Associate Nutritionist in the UK. She joined Isagenix prior to the launch in June, and is well experienced in communicating evidence based information and promoting the understanding of nutrition and health. In addition to nutrition articles on IsaFYI, Facebook lives and other product education tools, Rebecca travels across Europe to train Customers and Associates on Isagenix products as we launch new markets.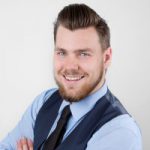 Joost Seijkens
Sales Coordinator- Isagenix Europe
Joost joined Isagenix after several years in the hospitality industry. Starting out in Customer Care, his energy and drive quickly got him a position within the sales team. Joost enjoys the outdoors and staying active with hikes and water sports
DUBLIN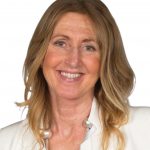 Heather Atkinson
Isagenix Millionaire*, 9-Star Platinum, 1-Star Executive
Heather began her Isagenix journey at one of the busiest and most challenging times of her life. A single parent with two young children, Heather was running a personal training business and working a job as a sports coach to top up her income. A financial crisis drove Heather to get to work building her Isagenix business and the results were nothing short of life changing. Heather and her family are financially secure for the first time. She is passionate about helping others build financial security for their families with Isagenix.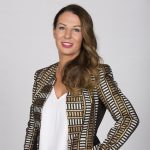 Helen Koi
8-Star Platinum, 2-Star Executive
With over 20 years' experience in management and business development and 15 years in the anti-ageing industry, Helen brings a passion for helping others grow their businesses with Isagenix. Two years ago, she was able to help her husband retire through her work building her Isagenix business. Helen considers herself a citizen of the world, having lived and worked in over eight countries and travelled to many more.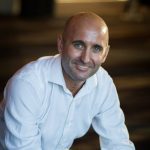 Rob Hunt
4-Star Golden Circle, Executive
Rob is certified 3 and 4 personal trainer who has worked in the health and wellness industry globally for 17 years, including a year and half in Ireland working at various health and sports clubs. In addition to being a personal trainer he is also a sports and conditioning coach, as well as an endurance mountain bike competitor. Rob is an Ambassador for the White Ribbon Association and has personally helped raise over $80,000  to help make the world a safer place for women. When asked what he is most passionate about he says "…helping people achieve long term sustainable health".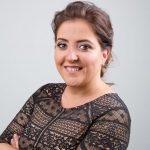 Stephanie McKittrick
1-Star Golden Circle, Crystal Executive
Stephanie is a single mother to a six year old daughter, Lexie and she's from Northern Ireland. She first came into Network Marketing because of serious health challenges. Stephanie could see the potential in the industry and how she could harness social media, working in her own time from a phone. In her previous company Stephanie built up a multi million pound business reaching nine different countries using social media. With Isagenix together with the powerful stories, Corporate tools and Social Media, she is here to take it to a whole new level.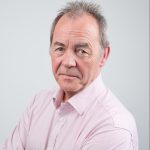 Raven
5-Star Golden Circle, 1-Star Crystal Executive
Raven has spent 34 yrs in the health industry. 15 of those years was evolving and running 17 fully medically staffed health treatment centres, dealing with All health issues using five simple protocols. These protocols were based on  Food, Air, Water, Exercise and a Positive mental attitude. Raven has toured all over the world as a strong advocate of healing the body using these protocols, giving lectures and information talks to anyone who wanted to listen. He have also built three health care companies during his career to in excess of 100 million per annum each.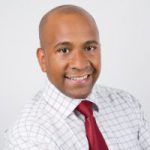 Sean Freckleton
Sales Manager UK & Ireland- Isagenix
Before joining Isagenix, Sean spent 10 years running his own company. In addition, Sean has worked for several network marketing companies and brings over ten years of experience helping independent business Associates in the network marketing industry. Sean is passionate about helping others build a legacy business with Isagenix.
Ranks as of 26/10/17
*Isagenix Millionaires are defined as Isagenix Associates who have cumulatively earned US$1 million or more with Isagenix. Earning levels for this Isagenix Independent Associate substantially exceed the average results achieved by all Associates during the same time periods and should not be construed as typical or average. Income level achievements depend on many factors, including the individual Associate's business and networking skills, personal ambition, time commitment, work habits and other abilities. For average earnings, please see the Isagenix Independent Associate Earnings Statement found at IsagenixEarnings.com.