Amazing New Additions to the IsaU Manchester Line-Up!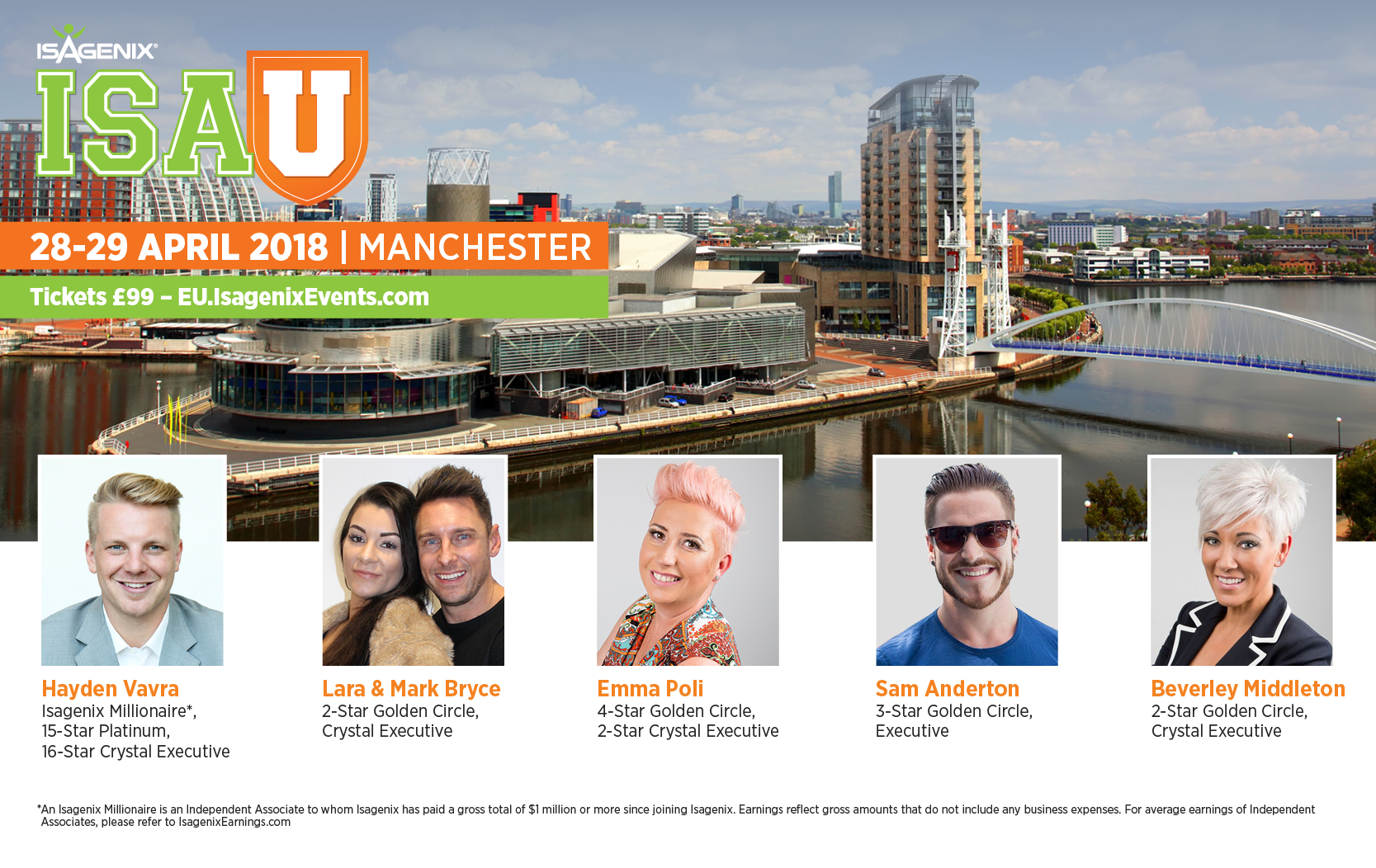 Who's pumped for IsaU in Manchester?! There's only 10 days to go until the biggest event of the year and we've got a jam-packed agenda for you all.
Here's a sneak peek of what's to come with some new additions to our amazing line up of speakers.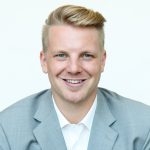 Hayden Vavra Isagenix Millionaire*, 15-Star Platinum, 16-Star Crystal Executive
Isagenix Millionaire* Hayden is heading over to IsaU Manchester, from the US to train on how to share your Isagenix story with posture and belief. You'll learn this key connecting tool which will help you share Isagenix naturally and with integrity.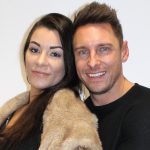 Lara Hall-Bryce & Mark Bryce 2-Star Golden Circle, Crystal Executive
You'll hear from these two Manchester locals as they talk about the power of events. Getting people to events is the highest paid skill in Isagenix! Learn how to invite with excitement.
Lara will also team up with our in-house Nutritionist Rebecca Haresign,  and together they will talk about how to share the products in a simple, easy to understand way.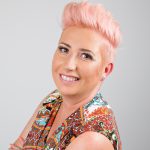 Emma Poli 4-Star Golden Circle, 2-Star Crystal Executive
After all the amazing training you'll receive at this event, you'll want to bust out of the doors on Sunday night and get into ACTION! Emma will help you take everything you've learned over the weekend and put it into action so you can maximise the results in your business.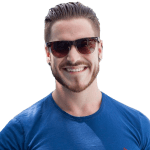 Sam Anderton 3-Star Golden Circle, Executive
This Isagenix leaders has achieved stellar results by utilising the IsaBody Challenge. He will share how he used the challenge to achieve his product results. Plus! You'll find out who the first ever IsaBody Challenge Winner in the UK will be!
So who's excited? Remember, there is still time to grab more tickets for you and your team members. Stay tuned for more updates!
Ranks as of 17/04/2018.
*Isagenix Millionaires are defined as Isagenix Associates who have cumulatively earned US$1 million or more with Isagenix. Earning levels for this Isagenix Independent Associate substantially exceed the average results achieved by all Associates during the same time periods and should not be construed as typical or average. Income level achievements depend on many factors, including the individual Associate's business and networking skills, personal ambition, time commitment, work habits and other abilities. For average earnings, please see the Isagenix Independent Associate Earnings Statement found at IsagenixEarnings.com.