5 Reasons to Attend Netherlands Kick Off 2018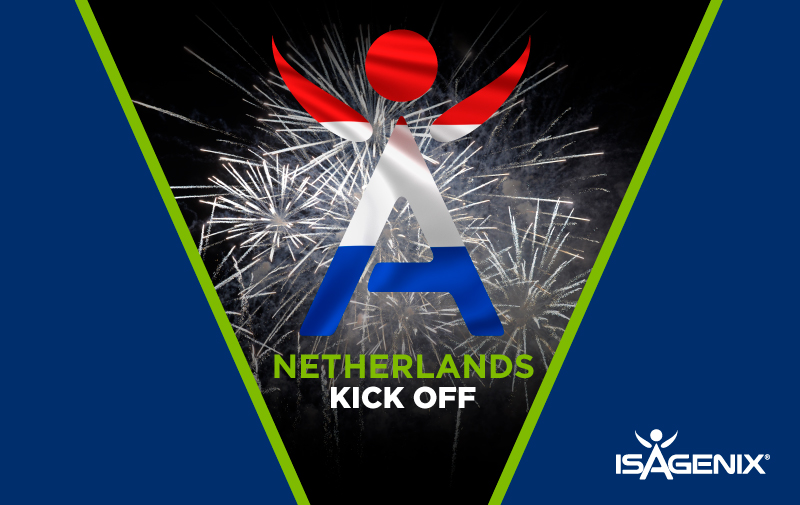 We are excited to be coming to Amsterdam, on 17 February for Netherlands Kick Off 2018. This one-day event is THE place for Isagenix Associates and product enthusiasts to meet one another, share best practices and success stories, and just have a good time.
Here are 5 reasons why we think that you need to be at our Kick Off 2018:
Meet fellow Dutch Isagenix enthusiasts! Kick Off 2018 is your chance to meet like-minded people who are also passionate about Isagenix, its products and opportunities.
You'll truly experience Isagenix culture. Whether you're new to the Isagenix family or a veteran, product highlights and deep dives are always exciting. You'll learn the ins and outs of our no-compromise, high-quality products, which will make it easier for you to market (and consume) them.
You'll be trained by the best in the field. Top network marketing professionals and seasoned Isagenix Associates are going to give you first-hand advice on how to make the most of your business opportunities. Trainers are going to make sure you walk away from this event with a new clarity on how to set and achieve goals for your business.
Guests come for FREE. Not only are we giving our Associates an amazing price but we are giving Guests and Preferred Customers the chance to come and experience all this for FREE!
It's going to be a great time. We are certain that everybody that attends our Kick Off 2018 will walk away from the event with new friends, more motivation, a stronger belief in our brand and products than ever before!