Meet your 2022 Field Advisory Board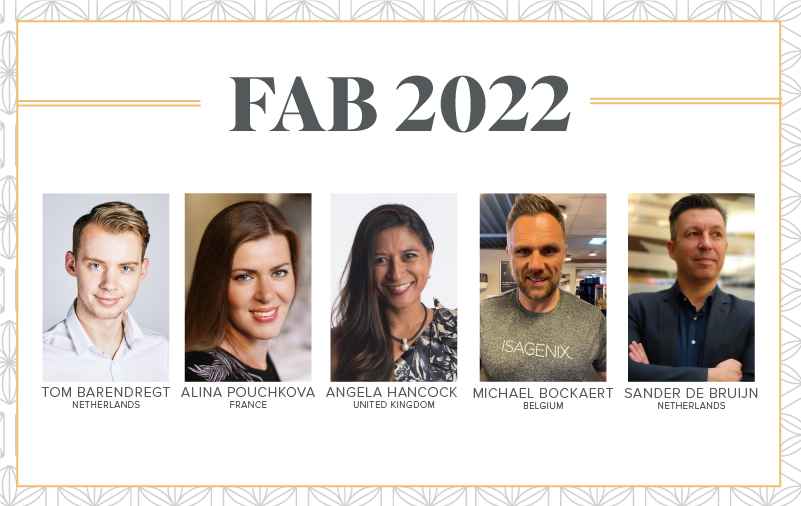 Our Field Advisory Board (FAB) are made up of our top leaders across Europe and will play a super important role in 2022. They give us the feedback we need to keep evolving and give you the best possible Isagenix experience. We'll get together with the FAB team on a regular basis to discuss any feedback, issues and suggestions so we can make changes for the better, together!
Let's get to know our FAB five who we'll be working with over the next 12 months…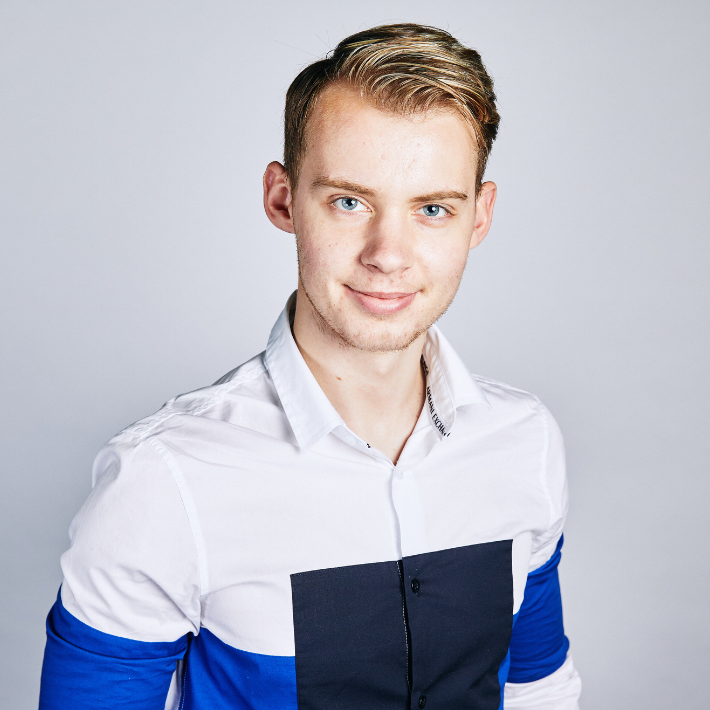 Tom Barendregt
Netherlands
We're so excited to be inviting Tom back for another year. Tom started with Isagenix when he was 19 years old and after just 90 days since he signed up, he hit Crystal Executive and Dutch Founder, making him one of the youngest founders in the company. Not only that, Tom has just been announced as a START Ambassador for 2022!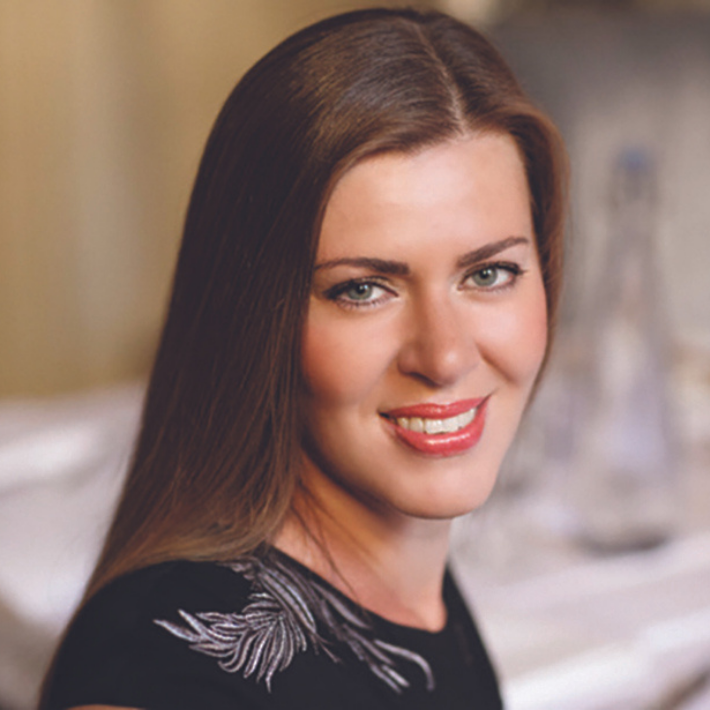 Alina Pouchkova
France
We're also welcoming back Aline for another year! With a history of training and inspiring others to reach success in their lives and achieve their full potential in network marketing. Aline has one of the fastest growing teams in Europe and works alongside her husband to achieve huge success in the industry and has held top positions in many companies, with over 150,000 partners.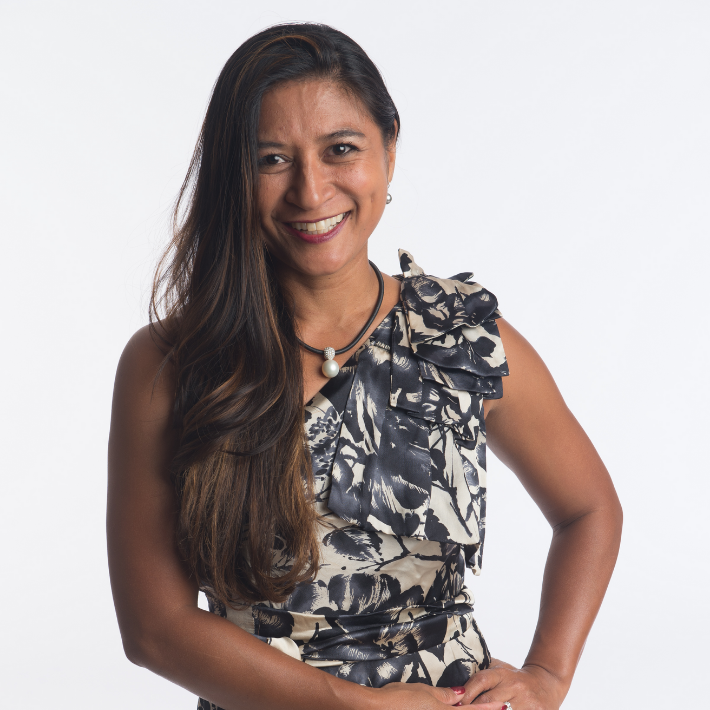 Angela Hancock
United Kingdom
Angela has over 25 years' experience in the fitness industry and has been with Isagenix for an amazing 11 years. Angela was one of the top leaders in Hong Kong and is now building an incredible team in Europe. She believes that "your success is my success and I am committed to helping you reconnect with the person you were born to be!" Having been such a long standing Isagenix member, Angela is sure to bring a lot to the FAB team this year.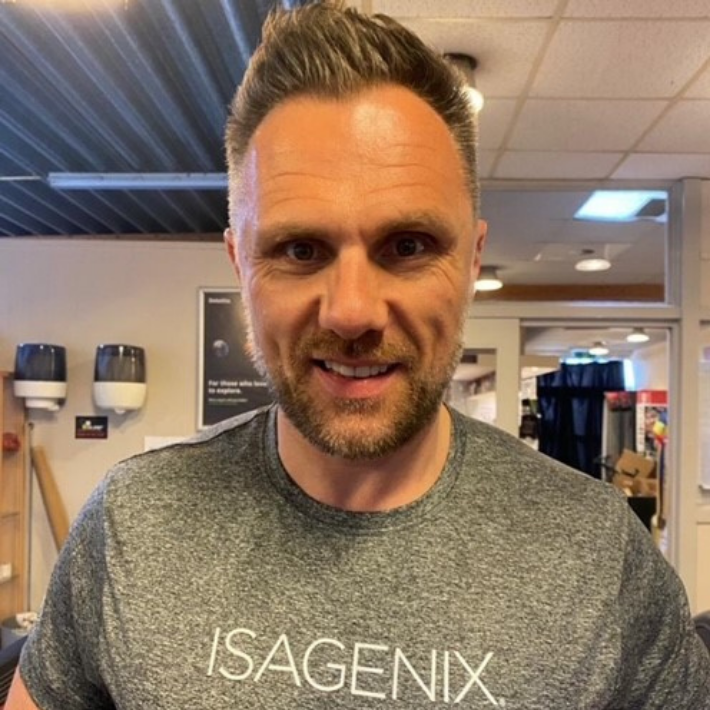 Michael Bockaert
Belgium
After starting an Isagenix business in 2018 with no previous network marketing experience, Michael is now the top income earner in Europe in 2021. Having owned his own gym since 2002, he has a wealth of experience in the health and fitness industry to bring to our FAB. He's also a Level A Personal Trainer and he coaches around 40 athletes each year to compete in male bodybuilding and female bikini fitness competitions.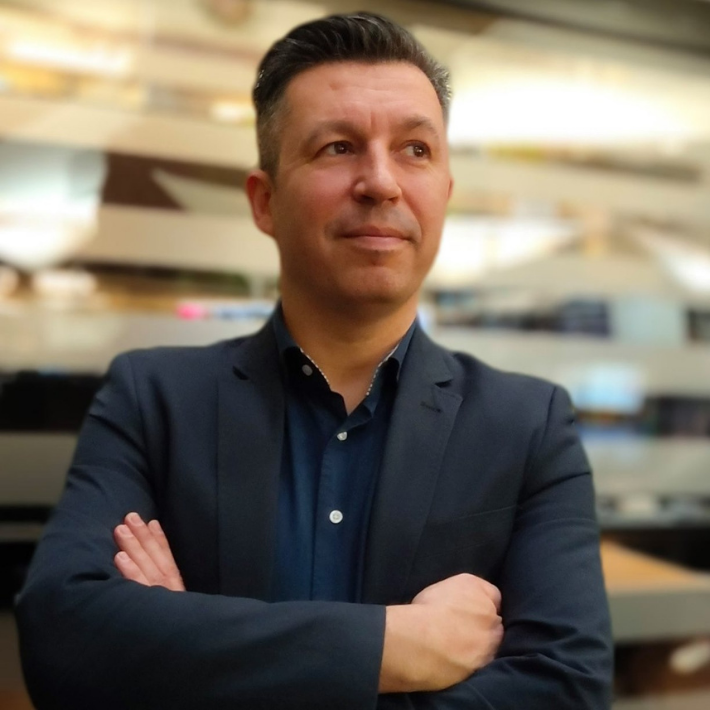 Sander de Bruijn
Netherlands
From starting out as a personal trainer, to various commercial leadership positions, Sander wanted to build his own dreams with a better work-life balance. That is exactly what he has done and is building an international team with a mission: "To impact people's health, wellbeing and performance by endorsing premium nutrition and a healthy lifestyle". Sander's wealth of knowledge will make him the perfect new member to the FAB team and is sure to help drive our growth!