The moment our IsaBody Finalists had all been waiting for finally arrived on Sunday at Celebration. Having built up the hype on stage in front of a crowd of almost 1000 people, it was time to crown our 2019 IsaBody Challenge® Grand Prize Winner for Europe.
KATHRYN HARROLD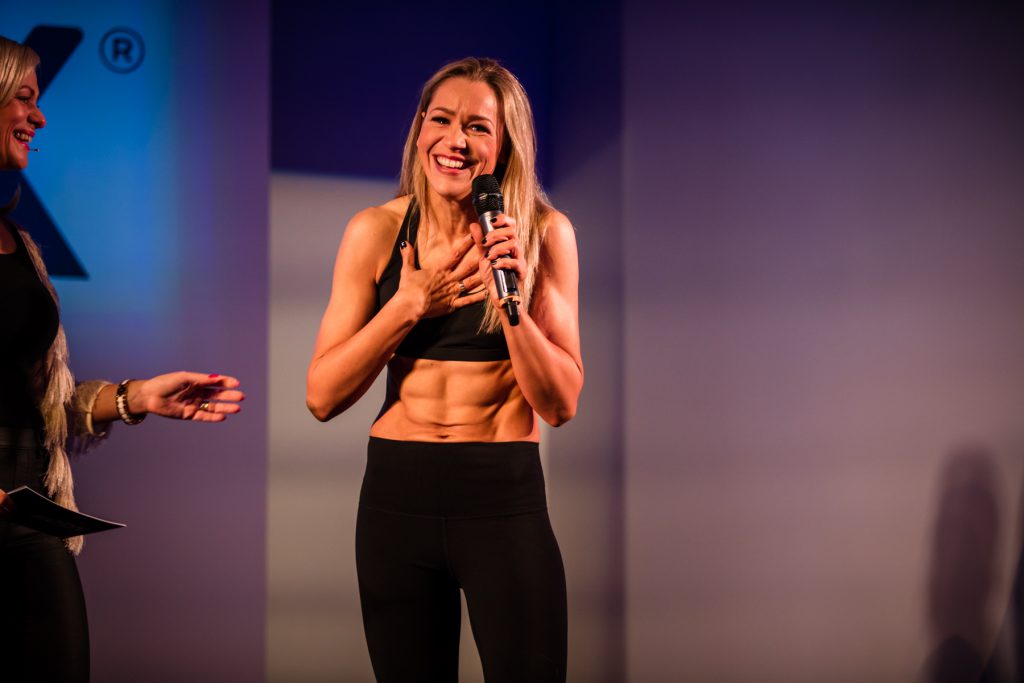 After tragically losing her partner, Kathryn Harrold was at rock bottom. At the beginning of 2018 she decided to make a change and put herself first. "All I've ever dreamed of was to be married with kids. When my partner died and the years started passing me by, I began to feel like the chances of that happening was pretty much zero," says Kathryn.
"I couldn't help but think that as I didn't have my partner and a family then my life was worthless. I decided at the beginning of this year to make sure that I was looking and feeling the best I could for my 40th Birthday! I was determined to feel as good as I could under the circumstances."
Ready to make a change
Then she was introduced to Isagenix and the IsaBody Challenge by one of her coaches at CrossFit. She trusted his knowledge and experience and decided she had nothing to lose. "My coach was so lively and upbeat, I wanted to feel that way too!"
She ordered her first brown box and immediately enrolled in the 16-week IsaBody Challenge. Almost immediately things started to change.
"Because of using the products, I've not only lost weight but my entire body has changed! My training at CrossFit has improved so much and I'm hitting personal bests all the time now. I'm more toned and I feel so much better and brighter in myself. I have so much more confidence and self-esteem. I don't walk along looking at the floor anymore!"
"I often get overwhelmed with love for this group of people who have welcomed me into this community and offered me nothing but love, support and joy. I would never want to go back to how I was before when I look and feel like I do now. I now know that ANYTHING is possible!"
Kathryn is now passionate about sharing how she achieved these results with as many other people as possible. "I truly believe we have been given such a gift with Isagenix and the IsaBody Challenge. I want to shout about it from the rooftops! What better purpose is there in life than helping other people?"
Kathryn also took her chance to credit the amazing encouragement and support from the IsaBody Challenge community and the IsaBody Finalists.
Kathryn will be representing the UK and Europe to go in the running for the chance to win the $50,000 Global IsaBody Challenge Grand Prize at our Global Celebration!
Inspired by these incredible stories and ready to see yourself onstage as an IsaBody Finalist?! Register for the IsaBody Challenge today and discover how you can transform your life in 16 weeks.
*The weight loss and lifestyle results depicted in this publication may vary depending on the level of effort, adherence to a controlled-calorie dietary regime, and physical constitution. The results were achieved when Isagenix products were included as part of a healthy lifestyle that incorporates regular exercise, appropriate portion control, and a varied and balanced diet to meet desired goals. Those who are pregnant, breastfeeding, or have a medical condition are advised to consult a doctor before using Isagenix products or making any other dietary changes.